Vettu Cake (fried Cake With A Slit)
I found the name amusing the first time I heard it. I had this cake for the first time in my 12th grade for an NCC camp. I saw the cook frying this snack and yet he called it a cake and then onward I started noticing this snack in local tea shops. It is very recently that I realized how easy it was to make this. I am not a great fan of this cake some even call it flower cake but then when you have very few ingredients and guests pop in, this is so easy to make.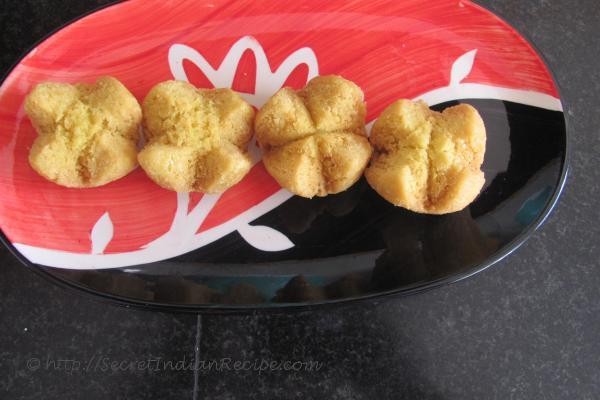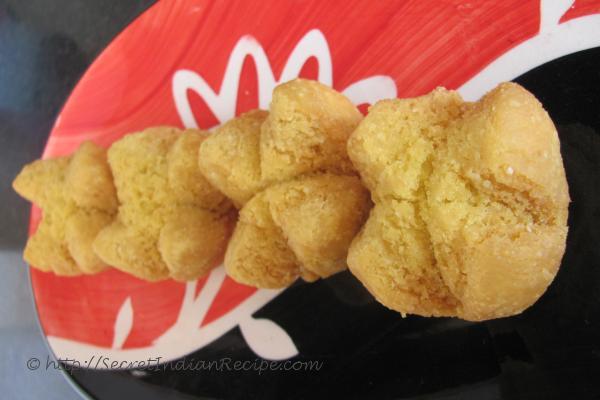 Ingredients:
Flour- 1/2 cup
Powdered Sugar- 1/4 cup
Egg- 1
Baking soda- 1/4 tsp
Oil- for frying
Cardamom powder- 1 tsp
Directions:
Mix the sugar and egg in a bowl. Add the sieved flour and baking soda to the mixture.
Add freshly ground cardamom powder and knead well into a ball. Set the dough to rest for 10 minutes.
Now shape the dough to the size of a rectangular log. Slice the log into 3/4 inch pieces.
Make an incision on each piece by making small cuts like the sign of a cross (+).
Do this incision lightly enough for the imprint to be there but do not cut deep that the pieces get cut off.
Heat oil in a deep pan and when it is hot fry these cakes over a low flame.
Drain the cakes and serve when it has cooled down. Store in an airtight container and these cakes can last up to 1 month.
Footnotes:
Fry over low flame else the cakes will be hard and the inside of the cake will not cook.
To grind cardamom powder, add a tsp of sugar in the grinder to get finer cardamom powder.