Boodu Kumbalakai Halwa (ash Gourd Halwa)
Delicious ash gourd halwa is also called as "Boodu Kumbalakai Halwa"/ Kashi Halwa, I just love eating Halwa made in my home, it is rich in taste and also healthy, Name kashi Halwa brings water in my mouth. All in all I just love eating sweets & kashi Halwa is my all-time favorite. Besides taste it is healthy too it has vitamins, minerals, carbohydrates and protein. This Inexpensive and versatile, ash-gourd should definitely be a part of our diet.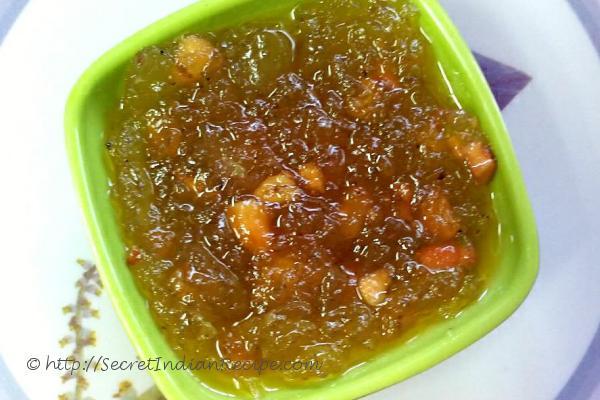 Ingredients:
Grated Ash Gourd 3 cups
Sugar (1½ cups)
4 tsp Ghee
¼ tsp Cardamom Powder
10 Cashews, raisins
Directions:
Take a kadhai and place the grated pumpkin and cook it in low flame till the water evaporates, Make sure that the pumpkin is stirred constantly until the pumpkin is dry
Once the pumpkin is dry, add the sugar & cook until the sugar melts and mixture turns golden colour
Add ghee to the mixture and stir it well so that mixture absorbs the ghee well
In a small pan, heat the ghee and add the cashews , raisins and fry until the color changes to golden brown.
Add in the cashews, raisins ,cardamom powder to the kadhai and mix them well
Allow the mixture to cool down; Tasty and healthy Ash gourd halwa is ready to serve