Millets Banana Cake
This is one of the most innovative and healthful yet yummy tasty recipes. This cake is made of foxtail millet flour and banana, both of that are healthful ingredients. Millets are extremely healthful compared to Maida or wheat flour. I started eating millets as they are good for health. I experiment with many dishes based on millets and tried to bake a cake using millets rather than all-purpose flour(maida). It turned out to be rather tasty. In addition, this cake is not sticky in the mouth. Very soft and spongy cake. My whole family likes this healthy millets cake. This is my original recipe.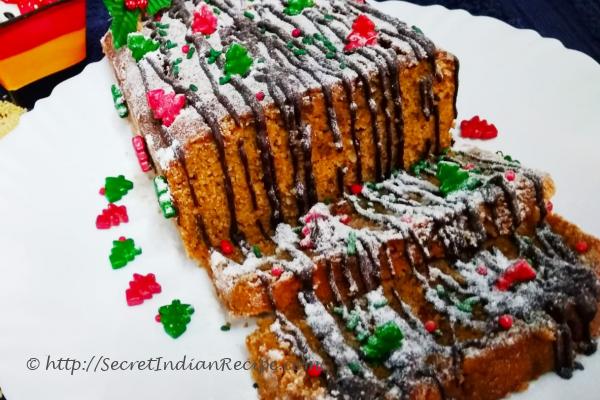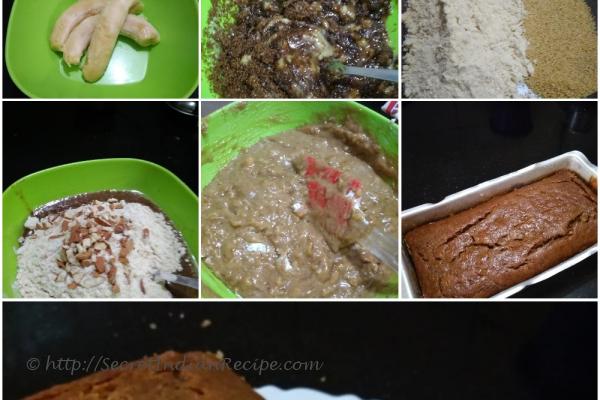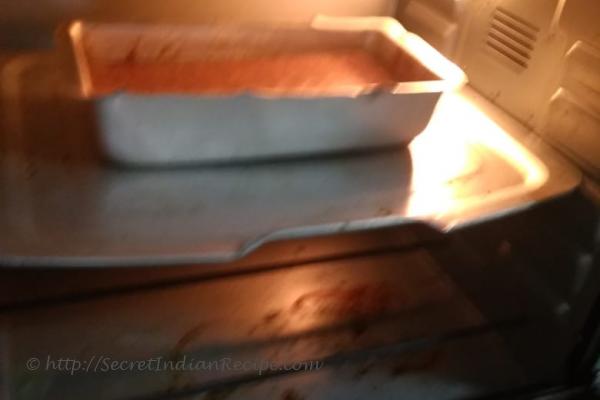 Ingredients:
Foxtail Millets flour - 250 grms
Ripe bananas - 3 nos
Oil - 150 ml
Eggs - 3
Brown sugar - 150 grms
Baking soda - 1/2 tspn
Baking powder - 1 tspn
Crushed and roasted almonds - 150 grms
Cinnamom powder - 1/2 tspn
Vanilla essence - 1/2 tspn
Some Dark chocolate
Some chocolate chips for decoration
Icing sugar
Directions:
Preheat the oven for about 10 minutes at 200 degrees. Prepare the cake tin and keep aside.
Coat crushed and roasted almonds with 1 tbspn of millets flour and keep aside. In a bowl take sieved millets flour, baking soda, baking powder, cinnamon powder and mix together. In a second bowl take ripe bananas and mash them well. Add oil and brown sugar, mix well till all the sugar gets to dissolve.
Add 3 eggs, beat well and add vanilla essence. Mix all dry ingredients slowly little by little to egg mixture. Fold in all the ingredients with a spatula. Do not over mix. Add coated almonds. You may also add tutti frutti, raisins etc. per the individual taste. Cake batter is ready to go into the cake tin.
Bake the cake at 180 degrees for about 35 to 40 minutes. The cake is fully baked when a knife inserted comes out clean. Remove the cake tin from the oven and cool to the room temperature.
Melt the dark chocolate by double boiling processes. Spread some hot melted chocolate, on the cake in a zig zag manner ,sprinkle some icing sugar, and decorate with some chocolate chips as shown in my photo. Now yummy tasty millets banana cake is ready.
Footnotes:
Ripe bananas give more glucose content which gives a natural sweetener. Put bananas in a brown paper bag and cover it tightly.They will ripe easily and fastly . Coated almonds will not drawn to the bottom of the cake while baking.
Include cake as dessert in parties and functions. Eating healthy cake is good for all.