Chai Masala Powder
Chai Masala is made with a mixture of aromatic Indian Spices and herbs. Many people have a misconception that Chai itself is made with cardamon, ginger and other common spices. However, Chai is simply the Hindi word for Tea and can be prepared black.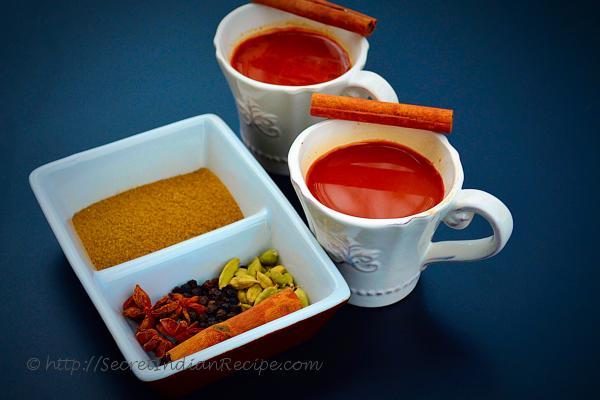 Ingredients:
1/4 cup Peppercorns
1/4 cup Dried Ginger (optional)
20 Green Cardamoms
10 Star Anise
3 inch Cinnamon Stick
Directions:
Grind all the ingredients mentioned above into a fine powder using a coffee blender or a mixer grinder. Sieve the powder and collect the small leftover pieces and grind again until it is fine. Store it in a air tight container. It can be stored in room temperature for 6 months.
Footnotes:
You can also add Tulsi(holy basil), Nutmeg, Dry Mint