Chakkakuru Cheera Thoran (jackfruit Seeds And Red Spinach Stir Fry)
A very easy combination when you are left with an empty pantry. For us Keralites jackfruit is something we never value unless we leave the comfort of our homes. Then jack fruit and jackfruit seeds evokes nostalgia. There are a lot of curries, stir fries, sweetmeats and chutneys that use jackfruit. Some of them have elaborate procedures as well. This one is quick and easy. I love how the sweetness of jackfruit seeds blends into the earthy flavours of the spinach. This curry is definitely to be had with rice according to me and if possible a tangy gravy on the side like rasam or fish curry.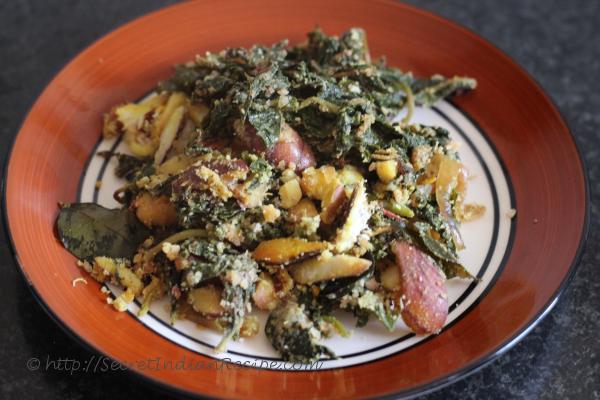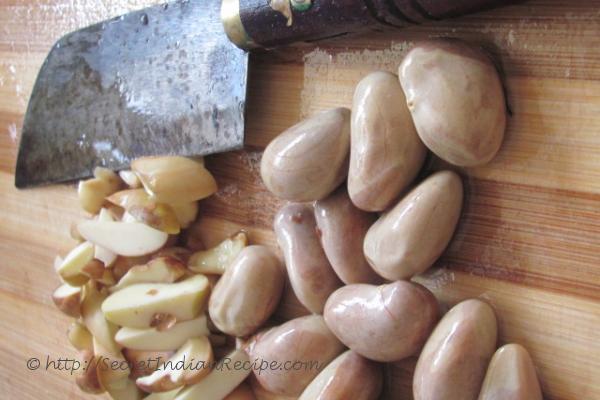 Ingredients:
Jackfruit seeds- 2 cups
Red Spinach- 3 bunches
Onion- 1
Green Chilies- 4
Curry leaves- 6-8 leaves
Garlic- 5 cloves
Chili powder- 1 tsp
Turmeric powder- 1/2 tsp
Oil- 2 tbsp
Salt- to taste
Grated coconut- 1/2 cup
Directions:
Peel the white outer skin of the jackfruit seeds. Cut them into halves and boil them with a pinch of salt and 1 cup water till they are half cooked.
In a pan heat some oil and add the curry leaves and minced garlic. Saute till the garlic browns and add the chopped onion and green chilies.
When the onions turn translucent add turmeric and chili powder. Saute for 3-4 minutes and add the finely chopped spinach followed by salt.
Cover the pan with a lid and allow the spinach to wilt. Open the lid after five minutes. The spinach would have released some water.
Increase the flame and stir the spinach to reduce the water content before adding the cooked jackfruit seeds.
Once the spinach is nearly dry and all the water has evaporated add the jackfruit seeds and cook the jackfruit seeds along with spinach for 2-3 minutes.
Check the salt level because the jackfruit seeds taste sweet so you may need more salt. Finally garnish with grated coconut and the stir fry is ready.