Chana Aur Khajur Ka Halwa (split Bengal Gram And Dates Halwa)
'Halwa' is a term used for Indian sweet desserts wherein the main ingredient is usually fried in ghee and then sugar, water or milk is added to get a soft, sweet and thick consistency. In most of the ' Halwa preparation the basic procedure is same, but it is the main ingredient and the duration of frying and the quantity of ghee that makes the difference. So by simply changing the main ingredient from Wheat flour, to sooji (Semolina) or to carrots you can make different types of Halwa…..and all will taste different. Health wise, it is definitely not a good option as it has sugar and ghee but it is great to change your mood. There is a saying that if you are depressed or tense you should have good food. Halwa is one food, which you can prepare anytime even at midnight and enjoy yourself. Here is one recipe which requires a little preparation, but tastes yummy. Happy cooking!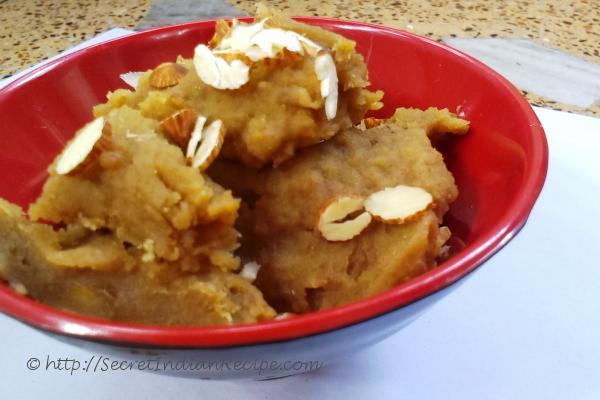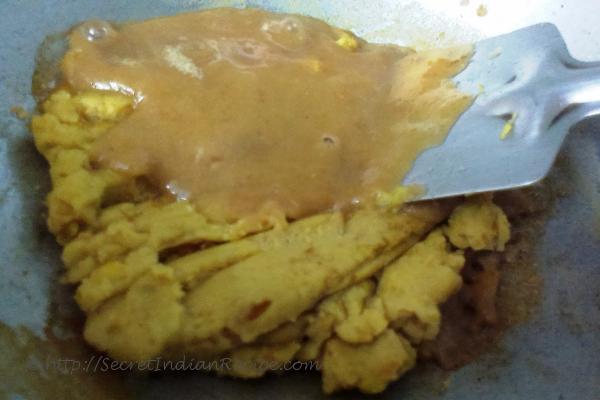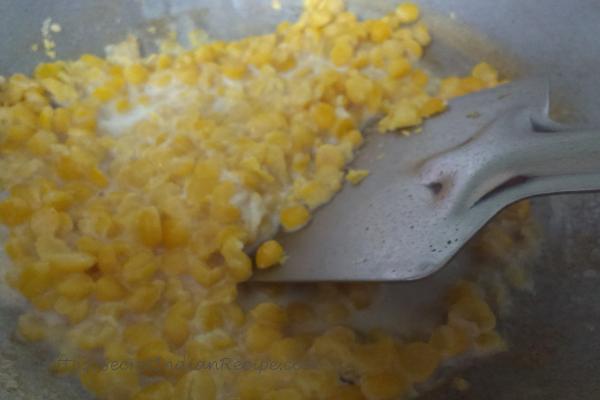 Ingredients:
Chana dal (Split Bengal gram) – ¾ cup
Khajur (Dates) – ½ cup
Green Cardamom – 2 pieces
Milk – ½ cup
Ghee – 4 tablespoon
Sugar – to taste ( approx 2 tablespoon)
Dry fruits – 2 tablespoon (Almonds and Cashew)
Directions:
Soak Chana dal and Khajur in water separately for about 2 hours.
Boil ½ cup of milk in a pan and put the chana dal. Cover and cook it for about 15 mintues or till the dal is almost done.
Once the dal is cooked, let it cool and then grind it to a smooth paste.
Similarly grind the dates into a paste and keep aside.
Heat ghee in a pan and pour the Chana dal mixture along with crushed cardamom. Saute for about 5-6 mintues and then add the dates paste along with sugar. Keep stirring to avoid lumps.
As soon as it starts leaving ghee from sides, add the dry fruits and mix. Serve hot.
Footnotes:
You can store the halwa in regrigerator for a week but always warm it before serving.