Cheesy Lava Soya Nuggets
It is made with soyabean which is a good source of protien.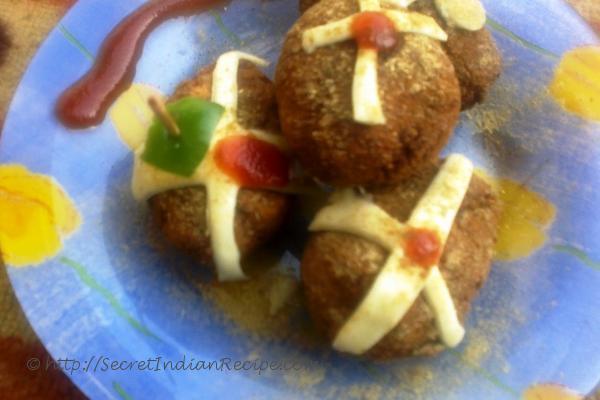 Ingredients:
Soya Nuggets - 1cup
Mashed Paneer (Cottage cheese) 1/2cup
Salt and Pepper to taste
Cheese 1/2cup...slice cheesefor garnish
Bread crumbs to coat
Chilli flakes to taste
Oil to fry
Directions:
First boil soya nuggets and mash with hand or grind coarsely.
Add mashed paneer, salt, pepper and add chilli flakes.
Add cheese and make round nuggets.
Coat the nuggets with breadcrumbs and deep fry till golden.
Garnish with cheese slice and serve hot.