Chemeen Varuthathu (prawn Fry)
Chemmen varhthathu or prawns fry is a simple and finger licking recipe from the cuisine of Kerala. Usually, prawn fries are deep fried, but here we are just shallow frying the prawns to make it a healthy dish. In my childhood days, I used to eat rice with the remaining oil left after frying the prawns. The mere talking of it makes my tongue drool.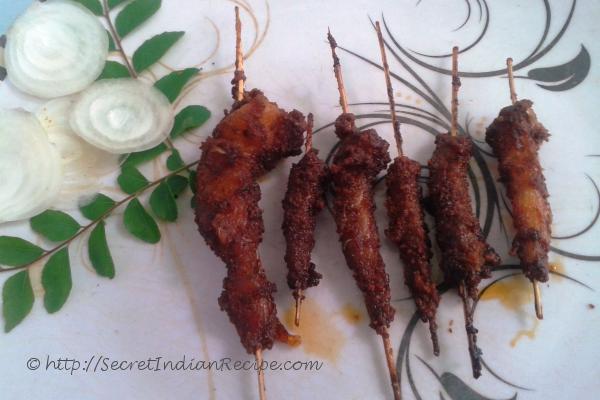 Ingredients:
Prawns -100 grams
Chilli powder -1 teaspoon
Pepper powder -1/2 teaspoon
Turmeric powder -1/4 teaspoon
Curry leaves -2 sprigs
Small onion chopped -1/4 cup.
Oil -5 tablespoon
Directions:
De shell the prawns and clean it.
In a bowl, mix together chilli powder, turmeric powder, pepper powder and salt with a little oil.
Cover the prawns with this masala and marinate it for about 30 minutes.
I used to insert a tooth pick or an eerkil (coconut leaf splinters) through the prawns otherwise the prawns will shrink and acquire a curve shape when frying.
Switch on the stove and place a frying pan on the stove.
Add oil into it and allow it to heat.
When the oil is hot add the already marinated prawns and cook it covered for 10 minutes in a low flame.
After 10 minutes, turn the other side and also add the curry leaves and chopped small onion into it and fry until it reaches a crispy consistency.
Spicy prawns fry is ready...
Other Indian Recipes that you may Like !