Maach Bhaja (fish Fry)
Maach bhaja is a part of daily menu in Bengal and some parts of Bihar and Uttarpradesh. It is a simple recipe for the Seafood lovers. Apart from quenching the fish thirst it is instant source of protein and essential oils.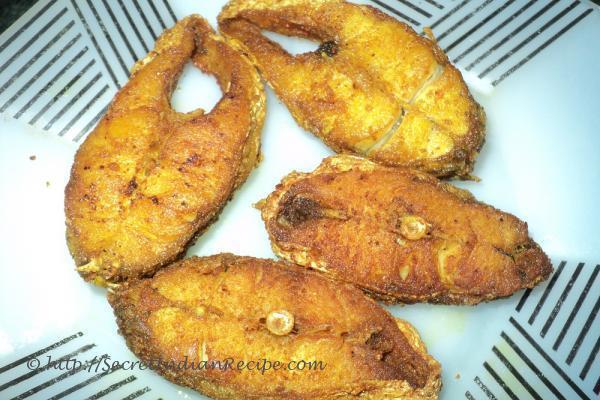 Ingredients:
Rui Maach Rohu Fish) 250 grams
Turmeric Paste 2 tablespoon
Red chilli paste 1 tablespoon
Salt 1 tablespoon
Mustard oil 5 tablespoon
Directions:
First wash the rui maach thoroughly and drain the excess water. In a bowl take rui maach,turmeric paste, red chilli paste and salt and mix them altogether. Marinate it for 30 mintues.
In a pan or karahi heat the mustard oil and then shallow fry the marinated maach till they turn golden brown .
We can put 3-4 pieces of fish at one time. Follow the process till all the fish has been fried.
Maach bhaja is ready. Serve it with usual meal as a side dish or serve it with salad as evening snack.
Other Indian Recipes that you may Like !