Prawn Cutlet
Cutlet is a Bengali snacks which is kind of everyday necessity with evening tea. Of course Bengali community being seafood lover Fish and prawn cutlet scores high on their preference.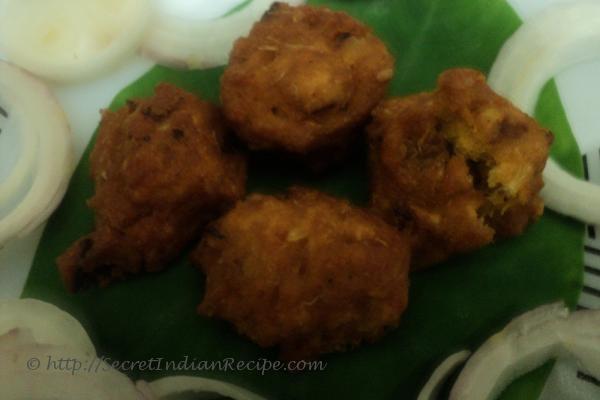 Ingredients:
Prawn 250 grms ( washed and peeled.
Ginger paste 1 tablespoon
Onion 1 (finely chopped)
White vinegar ½ tablespoon
Tomato Ketchup ½ tablespoon
Green chillies 2 pieces (chopped)
Eggs 2 piece
Gram Flour 3 tablespoon
Corn flour 1 tablespoon
Salt 1 tablespoon
Directions:
Scale the Prawns. Mix ginger paste, chopped onion, chopped green chillies, tomato ketchup and salt and marinate the prawns for 10 mintues
In another bowl mix eggs, cornflour, grams flour and salt and make a smooth paste.
Coat the marinated prawns with this mixture and deep fry it. Prawn cutlet is ready. Serve it with Onion - cucumber salad and ' Kasundi' (Mustered Chutney).
Other Indian Recipes that you may Like !