Chhena Payas / Paneer Kheer
Chhena Payas / Paneer Kheer/ Khira is among one of the Mahaprasad of Lord Jagannath, Puri.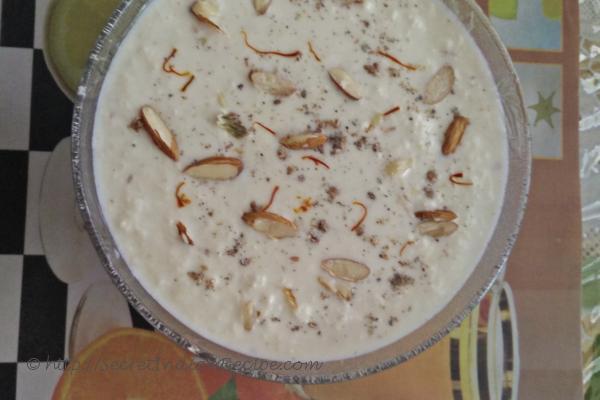 Ingredients:
Milk - 750ml
Sugar - 2 tbsp
Kaju Paste - 2 tbsp
Green Cardamom - 4
Powdered Saffron - 8 to 10 strands
Almonds for Garnishing
Directions:
1. Boil the 1/2 Ltr milk in a pan. 2. Add white vinegar or Lemon Juice 3. Boil for a minute 4. Drain it properly, keep the chhena/paneer aside. 5. For the thickened milk, put the milk in a pan. Bring it to a boil and then simmer till it is reduced to 1/3rd. 6. Add sugar and boil it for a minute or two, 7. Add the Kaju Paste 8. Add the Chhena/ Paneer in the milk and stir it for 2 to 3 minute. 9. Remove it from the stove. 10. Cool it and pore it in another bowl. 11. Garnish it with Cardamom powder, almonds and saffron strands. 12. Serve Chilled.