Nadan Tharavu Curry (country Style Duck Curry)
Duck meat is a specialty of the Kuttanadan region popularly known as the rice bowl of Kerala- a region also known for their paddy cultivation. With beautiful backwaters that beckon tourists for the famous 'kettuvalam' or houseboat rides, Kuttanad also offers very different delicacies in the Kerala cuisine like the pearl spot fry and duck curries. This is a famous specialty from this region and for those new to duck meat ,this is a good start.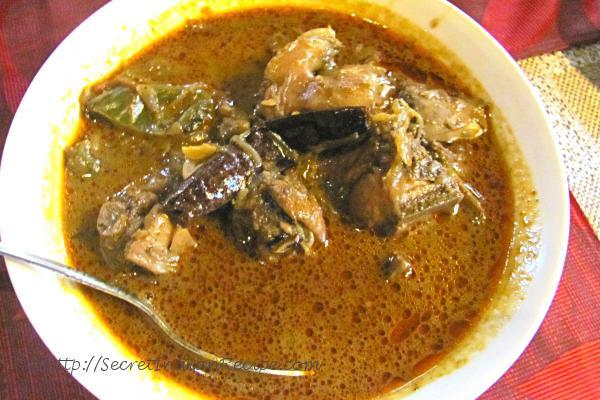 Ingredients:
Duck- 1 kg cut into pieces
Onion- 3
Ginger- 1 inch piece
Garlic- 6 pods
Green chilies- 4
Curry leaves- 1 sprig
Cumin seeds- 1/2 tsp
Whole Pepper- 1 tsp
Coriander seeds- 1 tbsp
Turmeric powder- 1/2 tsp
Garam masala- 1 tsp
Cinnamon- 1 inch piece
Green cardamom- 2
Directions:
In a pan heat the coconut with dry chilies, pepper, cinnamon, coriander seeds, and cardamoms.
Grind these spices and grated coconut together when they cool down. Grind this paste with ¼-cup of water.
In another pan heat the oil add the curry leaves followed by the green chilies,onions, ginger and garlic.
When the onions brown add the spice powders and saute them.
Now add the duck meat followed by salt. Cook the meat over low flame till it is half done and add the vinegar.
Now add the ground paste and cook the duck meat until it is tender.
Let the curry simmer for 5- 10 minutes and add some ground pepper powder before taking the curry off the fire.
Serve with steamed rice, the red matta rice popular in the Kuttanad region.
Other Indian Recipes that you may Like !