Pootharekulu (rice Paper Dessert From Andhara)
It is a popular dessert made in Andhra. Completely made up of rice starch, sugar powder, ghee and cardamom powder.
Easy Recipe. Tastes delicious..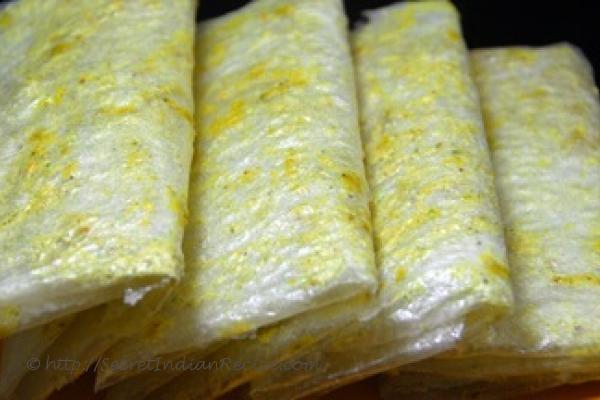 Ingredients:
Phyllo sheets - 1 pack
Ghee - 4 tablespoons
Cardamom powder - 2 tablespoons
Finely powdered sugar - 300 g
Directions:
Take 2 layer of phyllo sheets on a plain surface.
Apply ghee using brush all over the sheets.
Sprinke powdered sugar and cardamom powder.
Then take another layer of phyllo sheets and apply ghee, sugar and cardamom powder.
Repeat the process until you get a thick consistency. Roll them .
Delicious pootharekulu is ready. You can also substitute powdered jaggery instead of sugar.