Prawn Cutlets ( Jhinga Cutlets)
Sometimes you need a snack or a side dish that is different and meaty and yummy. Something fried and crisp, you know. This one totally hits the spot. Now, when I have the time and patience, I make these in bulk till the breadcrumb coating stage and freeze them uncooked on a baking tray. Then I put them in a zip lock and save them for a rainy day.
When you are too busy to make a snack or side, just take them out of the freezer, let them defrost for a minute and put them in a pan with oil. These take 2 minutes on each side when they are at room temp and 10 minutes overall when they are frozen.
Remember with cutlets you can add dry powdered spices as you please. If you like them more spicy, feel free to add chilly powder. A little garam masala would be good too. Sometimes I shape this mix into balls and fry them off in the paniyaram pan. :) I tell my daughter they are meatballs :D Lol! The things mothers do!
Anyway, try this recipe please and remember to Enjoy!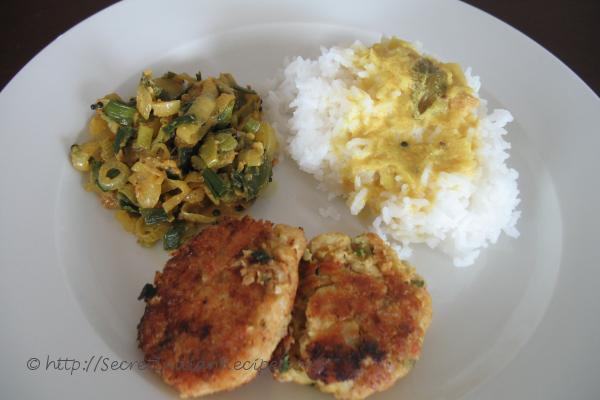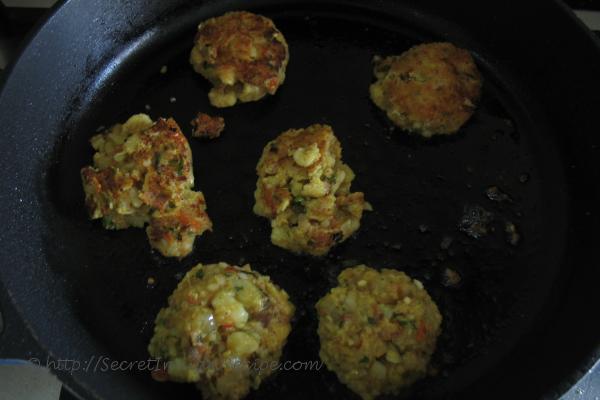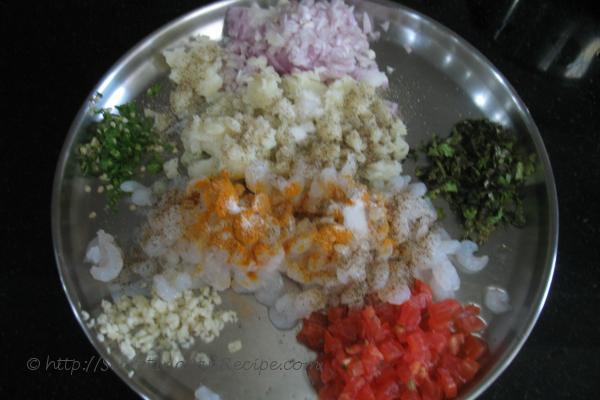 Ingredients:
1 cup tiny Prawns
1 small Tomato, Chopped fine
1 large Onion, Chopped fine
1 small Boiled Potato
1 tsp Turmeric powder
6 cloves Garlic roughly chopped
3 Green Chillies chopped
A few Coriander leaves, Chopped fine
1/2 tsp Pepper powder
1/2 tsp Turmeric powder
1 level tsp Salt
Bread crumbs to dredge
1 Egg
1 slice of bread, soaked in water and squeezed
Oil to shallow fry
Directions:
Mix all the ingredients besides the bread crumbs into a mixture that will hold a round patty shape.
If it is too wet, add breadcrumbs a spoon at a time and mix till you get the right consistency. If it is too dry, add a tsp of beaten egg till it reaches consistency.
Form into round patties and dredge in breadcrumbs. Shallow fry till golden brown on both sides.
Serve this as a snack or as a side dish to your meal as I have.
Enjoy!
Other Indian Recipes that you may Like !