Rabri (indian Condensed Milk Dessert)
Rabri originates from Varanasi. But recipe differs according to region. Rabri is basically a thick sweetened creamy form of milk flavoured with cardamoms, saffron and garnished with dry fruits like almonds and pistachios. Its a very popular dessert across northern and central part of India and also among the Bengali people of West Bengal.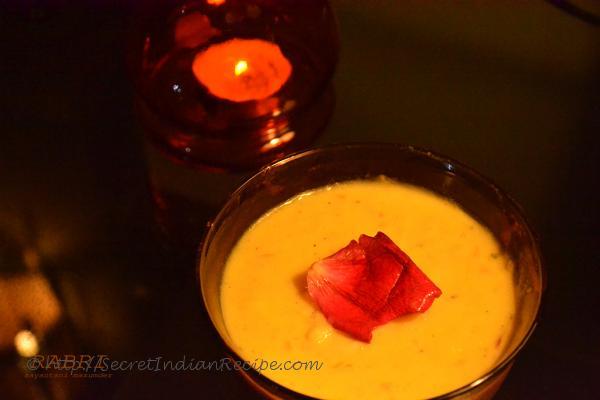 Ingredients:
Full cream milk 1 litre
Sugar 1/2 cup
Cardamom 5 to 6 pods crushed
Cardamom powder 1 tsp
Saffron 12-15 strands soaked in milk
Dry fruits powder (cashew , alomond, pistachios )
Chopped Almond and Pistachios for garnishing
Directions:
Take 1 litre of full cream milk in a pan with crushed cardamom and start to heat the milk on a medium flame till the milk starts to from a layer of cream on top.
Slowly move the cream layer towards the side of the pan or collect the cream on a separate bowl.
Till the milk becomes very thick, a creamy form, continue the process. Meanwhile add dry fruits powder, cardamom powder, saffron strands soaked in milk.
When the milk becomes thick enough, add sugar.
When the milk reduced to 1/4 th of its original volume, stop cooking.
Now add the collected cream layer to the thickened creamy milk and stir gently.
Add chopped almonds and pistachios and serve chilled.