Saudi Shake (milk Shake With Dates)
Sharjah Shake and Saudi Shake are two popular milk shakes in Kerala invented by the expats who started bakeries after their return from the Middle East. This is perhaps their dedication to their trysts in the Middle East. Sharjah shake is a banana based milk shake with ice cream and boost or bournvita powder. While Saudi shake is a true dedication to the Middle East and has dates blended with chilled milk, ice cream and some boost or bournvita often topped with a cherry or date. I love them both equally and they are more like power boosters to me, you can literally survive on these for lunch because the ice cream portion too is quite generous. In my college days this was our favourite treat to friends on our birthday and I made it after 16 years for my daughter. It is quite nostalgic for me to sip this and to think of college days.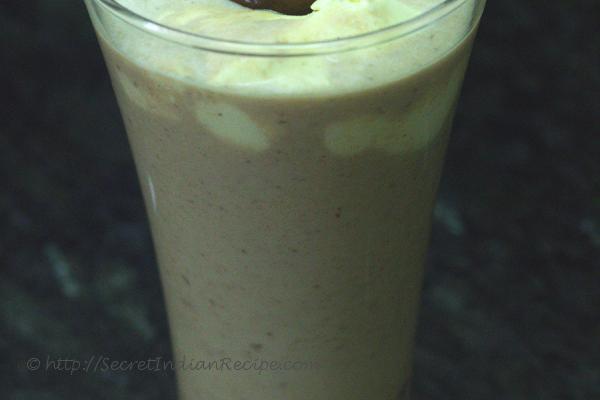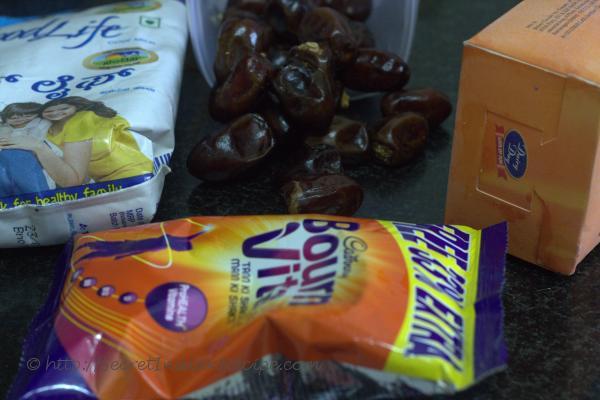 Ingredients:
Dates- 5- 6
Milk- 300 ml
Ice cream (Vanilla/Butterscotch)- 2 scoops
Sugar- 2 tbsp
Bournvita- 2 tsp
Directions:
De-seed the dates and soak it in warm water to remove the outer skin of the dates.
In a blender, blend the dates, milk, sugar and bournvita along with 1 scoop of ice cream.
Serve the milk shake topped with the second scoop of ice cream and a date or red cherry.
Footnotes:
You can choose between vanilla or butterscotch ice cream based on your preference. Using Lion dates syrup is also advisable as it reduces effort needed to de-seed and peel the dates. Use chilled milk always.