Aloo Paneer Tikki
This is my all time favourite childhood recipe. My mother used to make this for fasting. It is mouthwatering and if you have one, you will ask for more,....... Try it and give it to your children.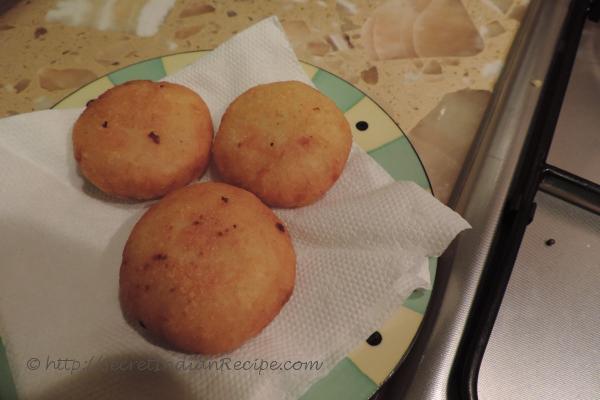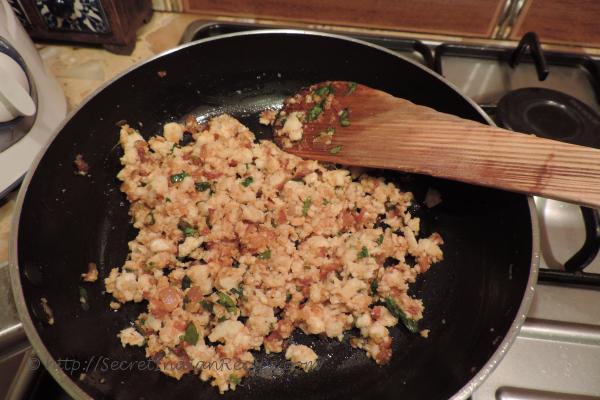 Ingredients:
3 Large Potatoes - Boiled and Grated ( 2 cups)
1/2 tsp Salt
Oil for frying
6-8 Cashew nuts crushed
1 Large onion - chopped
1/2 cup Paneer - grated
1 tbsp Chopped Garlic
Chopped Coriander Leaves
1/2 tsp Red chili powder
2 tbsp Corn flour
1/2 tsp Salt
Directions:
To the boiled Potatoes, add 1/2 tsp Salt, Corn flour and mix well. Knead it well to make a soft dough. Divide the dough in 8 equal proportions.
For the stuffing, heat 1 tablespoon oil. Add Garlic and Onion. Cook till onions brown. Remove from fire and let it cool. Add Cashew nuts,Coriander Leaves,Red, chili powder and paneer and mix.
Stuff the mixture into potao tikkis and close.
Deep fry the tilkki in hot oil until brown. Take out and keep on absorbent paper to soak extra oil.
Serve with Ketchup or Mint Chutney.
Footnotes:
Use fresh Paneer. You may add more corn flour to make the tikkis if required.