Amrudh Ka Raita (guava Salad With Curd)
I have recently come to the realisation that weather influences our ways of cooking. Someone like me for instance, who stays away from fruits, have resorted to including them in my diet without realizing it be it in the form of salads, fruit based raitas,rasams, moru curries or pachadis, I see myself using more fruits than I used to on normal days. I am guessing the weather has its way of influencing the human mind. This guava raita can be made with raw guava as well but it does not taste as amazing as the ripe one. Also I love the pink coloured guava because it gives the raita special colour. I was short of guavas to garnish the raita but you can do that and it will look like the second image below- the one where I have just grated the guava to mix with curd. We had the raita with some khada moong khichdi.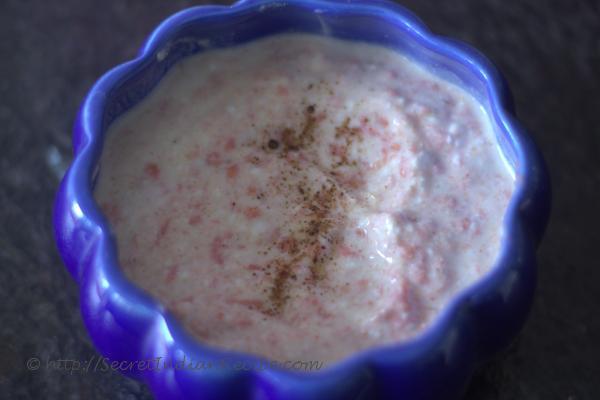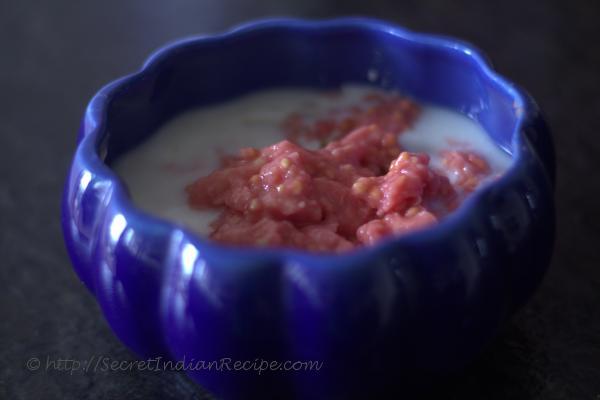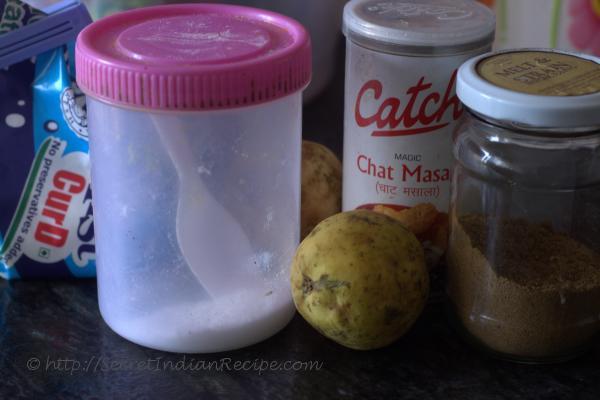 Ingredients:
Guava- 2
Cumin powder- a pinch
Chaat masala- a pinch
Curd- 200 ml
Salt- to taste
Chili powder- a pinch
Directions:
Peel the guava and grate it. Try to avoid the seeds some fell into mine by mistake but it spoils the experience of enjoying the raita.
Whisk the curd in a bowl with salt, chili powder,cumin powder and chaat masala.
Add the grated guava to the curd and whisk thoroughly. Chill for 15 minutes before serving.
Serve with some chaat masala sprinkled on top. Serve with rice, pulao, biriyani, khichdi or even a stuffed paratha.