Chambakka Kichadi (love Apple Salad With Curd)
Love apples are commonly used for preparing pickle. We have a love apple tree at home and so I try out new dishes using love apple. I have tried this salad using love apple and it turned to be good. This is an easy to make salad and is best when served with rice.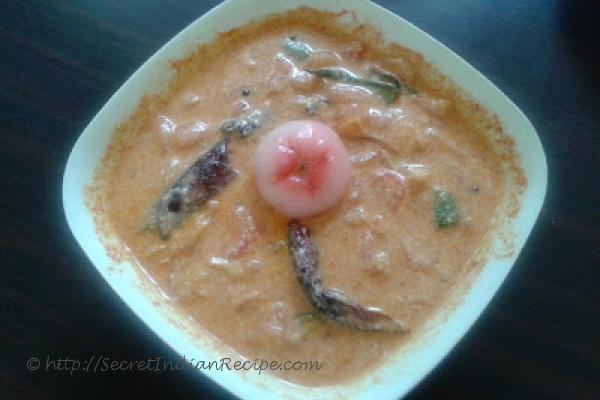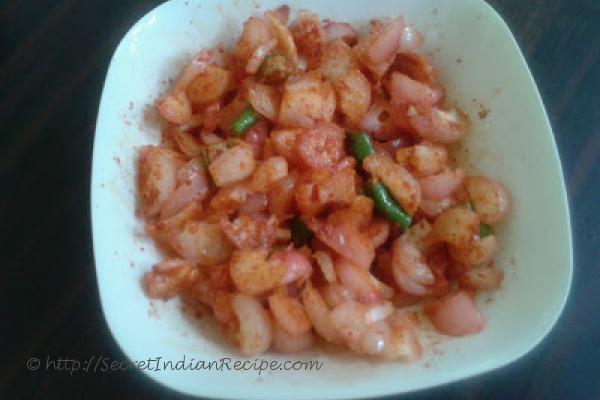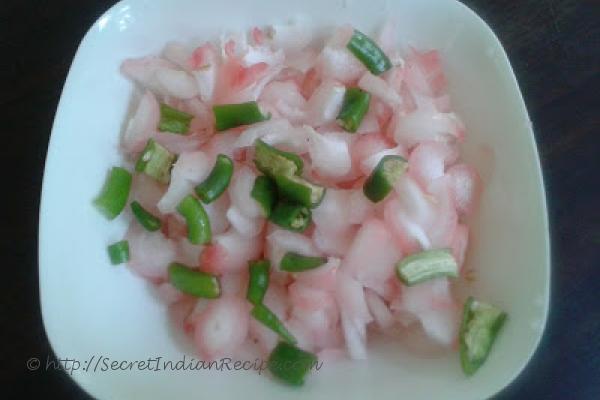 Ingredients:
Chambakka (Love apple)- 8
Red chilli powder- 2 tsp
Turmeric powder- 1/2 tsp
Asafoetida powder- 1/4 tsp
Fenugreek powder- 1/4 tsp
Green chillies- 2
Curd- 1/2 cup
Coconut oil- 2 tsp
Mustard seeds- 1/2 tsp
Dried red chillies- 2
Curry leaves- a bunch
Salt- as needed
Directions:
Chop the love apples and green chillies into small pieces
Add red chilli powder, turmeric powder, asafoetida powder, fenugreek powder and salt and mix well
Heat coconut oil in a pan and mustard seeds. When the mustard seeds splutter, add dried red chillies and curry leaves and sauté for few seconds
Add this to the love apple mix and keep it aside for one hour
After one hour, add curd and serve with rice.