Khajur Pudding ( Dates Steamed Pudding)
#steamedrecipe. It is an amazing recipe of steamed pudding for a quick and exciting sweet dish. It reminds me of my childhood when my mother used to make a similar one like this. I have introduced a small twist to the original recipe for an enhanced mouth watering recipe.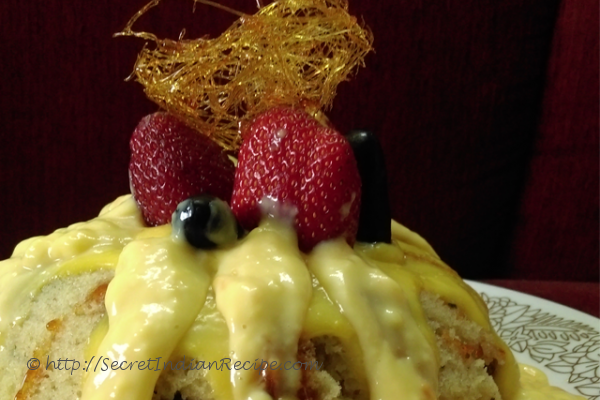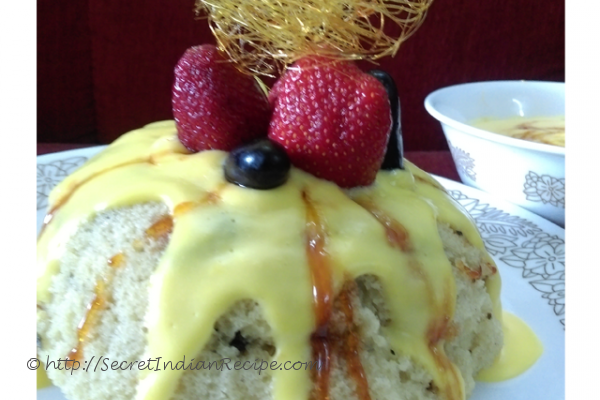 Ingredients:
Bread slice - 4 pieces (cut the sides)
Maida- 3/4 cup
Sugar- 1/2 cup
Milk- 1 1/2 cup
Khajur (dates)- 1/2 cup ( sliced)
Baking powder- 1 tsp
Butter- 2tbsp
Nutmeg powder- 1/2 tsp
For garnishing- Caramalised sugar, fruits and custard
Directions:
Mix butter and sugar and blend it well till creamy.
Gradually add maida, bread, and caramelized sugar again and blend it.
Then add date slices, baking powder and nutmeg powder. Mix it thoroughly.
Grease an oven proof bowl and place an aluminum foil in it. Then pour the mixture into the bowl and cover it with another aluminum foil and steam it for 35 min.
Serve with vanilla custard . For decoration garnish with caramelized sugar, custard and fruits.