Kheema With Palak
I first had this dish an Indian restaurant in Italy. I liked it so much that I came up with my own version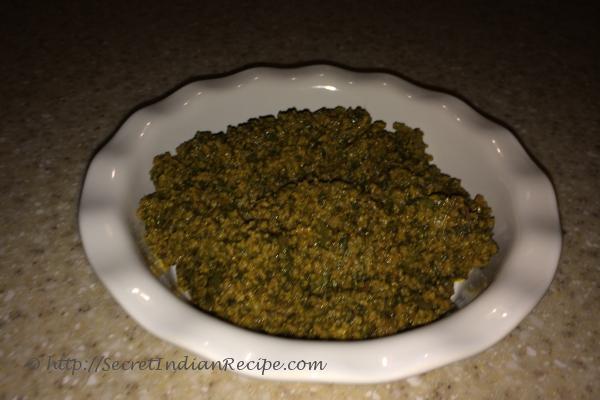 Ingredients:
1 pound kheema ground lamb or beef
one onion chopped
one tomato chopped
2 cups finely chopped spinach
2 tbsp ginger garlic paste
red pepper powder to taste
Salt to taste
4 tbsp fresh garam masala
1 tsp turmeric powder
4 tbsp oil
Directions:
Wash the keema so as to remove the blood, set aside
Heat oil in sauce pan and add onions, saute the onions till translucent.
Add ginger garlic paste and stir a few minutes
Add the tomatoes and 1/2 cup water, if using canned or frozen tomatoes add the liquid instead.
Add the spinach and stir to mix
Add all the rest of the spices and mix well. Cook for 5 minutes.
Add the kheema and stir well. Cook till kheema is done.
If there is much liquid left raise the heat and boil till kheema is semi dry.
Serve hot with Chapatti or naan
Footnotes:
I used frozen spinach. If you use frozen then simply chop it in chopper while still frozen. Spinach should be fine.
Other Indian Recipes that you may Like !