Paneer Bhurji ( Minced Cottage Chesse Fry)
This is the most quick and easy recipe of Paneer. I have had Paneer bhurji recipes in many restaurants, but I do not appreciate the quantity of oil and spices they use. So I invented this low fat and equally tasty recipe and it is a hit in my family.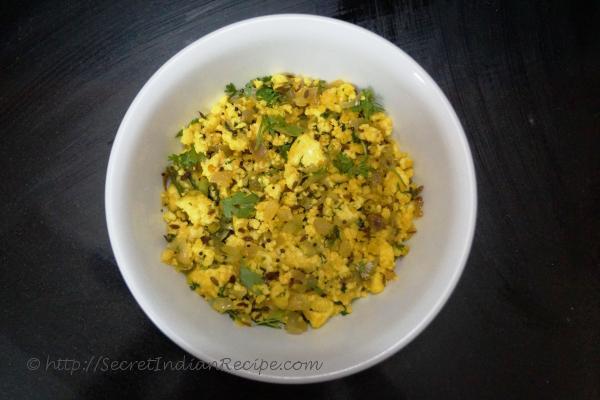 Ingredients:
Paneer ( Cottage cheese) 250 Gms grated
Salt to taste
Green Chilies – 2 chopped
Turmeric powder – ¼ teaspoon
Ginger Garlic and green coriander paste ( 3 garlic pods ,1/2 inch ginger and handful coriander leaves if available)
Onion 1 finely chopped
lime juice 2 spoon
Sugar or Jaggery ( not must) ¼ teaspoon
Oil 1 tablespoon
Directions:
Heat oil in pan. Add finely chopped onion and cook till it becomes translucent.
Now add turmeric powder and chopped green chilies and stir fry for few seconds.
Add ginger garlic and coriander paste and cook further for 10 seconds..
Add grated paneer, lime juice, salt and sugar to taste and cook on low flame for 10 seconds.
Serve hot with chappati.