Rajasthani Meetha Chila (rajasthani Sweet Pancakes)
In Rajasthan, people are very fond of having sweet dishes for breakfast. Halwa is also eaten as a breakfast dish here and another favorite delicacy of Rajasthanis is Meetha Chila. This lip smacking chila is traditionally made with wheat and is very easy to make. Meetha Chila or sweet pancake does not actually require a side dish to eat. People in the rural part of the state generally serve the Meetha Chila with lunch or dinner to add a sweet element in daily platter. Moreover, if your kid has a sweet tooth, you can easily give him a treat of sweet chilas in his/her lunch-box.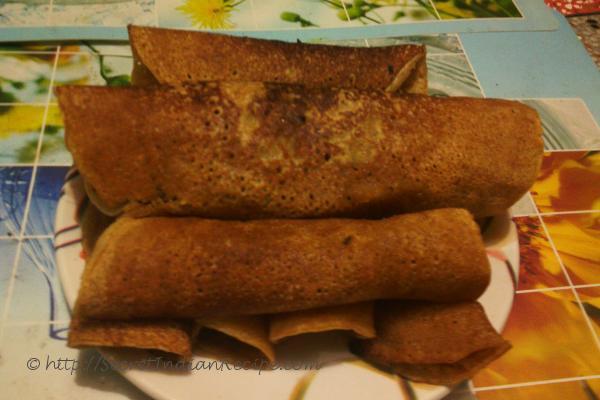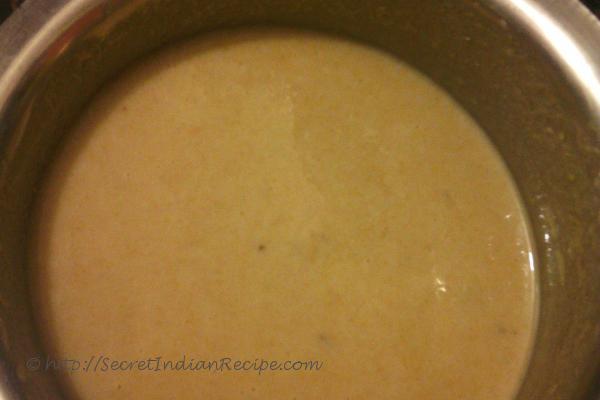 Ingredients:
Wheat Flour - 1 &1/2 cups
Sugar - 3/4 cup
Cardamom Powder - 1 tsp
Milk - 1/2 cup
Water - 1 cup
Oil for frying
Directions:
In a utensil, add 1 & 1/2 cup wheat flour, 3/4 cup sugar and 1/2 cup milk and whisk well.
Slowly add water and keep whisking. Make sure no lumps remain.
Add cardamom powder and mix.
Now, make sure that the consistency is neither thick nor thin.
Leave the mixture for around 10 min.
Heat tava and grease with oil.
Take the chila mixture in a ladle and pour it on the hot tava.
Swiftly and evenly spread the mixture in circular motion just like a dosa.
Put some oil over it and cover with lid.
After a minute or so, flip the chila and again cover with lid.
Check and if you see that chila has got golden brown colour, remove from flame.
Your yummy meetha chila is ready.