Sikandari Raan (mutton Leg Roasted The Sikandari Style)
Sikandari Raan is a historical dish. The history of this dish traces back to the time when Alexander the Great defeated Pourus and when asked how he wished to be treated Pourus said he wished to be treated like a king. And Alexander the great then got a special banquet prepared where this raan is believed to be served. And Alexander was popularly known as Sikandar (the conqueror) hence this dish gets the name. I have used a different technique for cooking this raan though. I wrapped the raan in rotis and cooked it in a bbq grill for 2 hours. And the end result was soft falling off the bone spicy meat.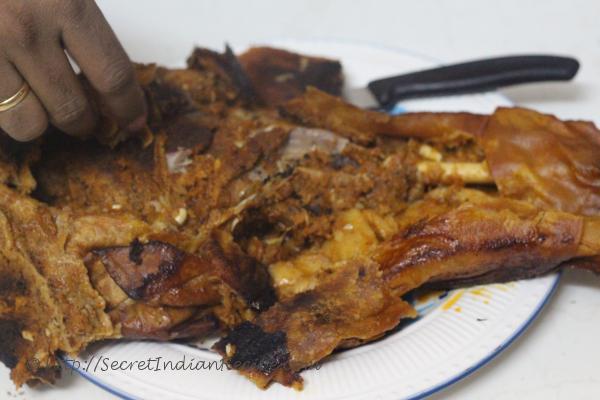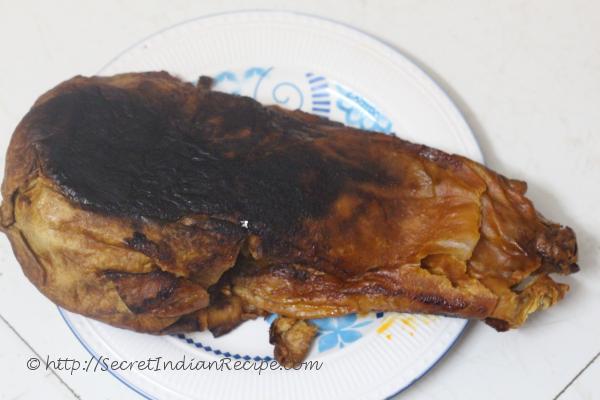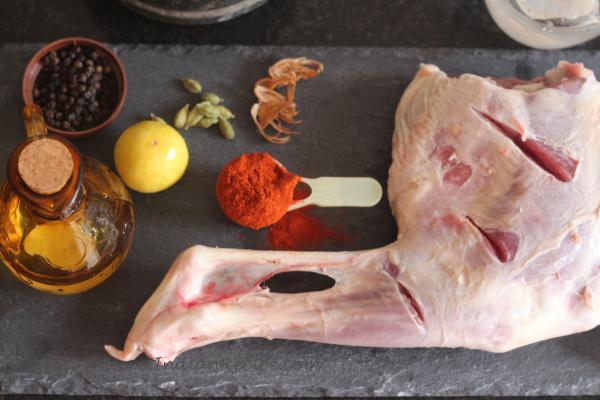 Ingredients:
Mutton leg/Raan- 1
Ginger-garlic paste- 5 tbsp
Yogurt- 200 ml
Chili powder- 1 tsp
Kashmiri chilli powder- 2 tsp
Cardamom powder- 1 tsp
Fennel powder- 2 tsp
Mace powder- 1 tsp
Garam masala- 2 tbsp
Cumin powder- 1 tsp
Coriander powder- 1 tbsp
Turmeric powder-1 tsp
Mustard oil- 200 ml
Rose water- 2 tsp
Dried fenurgreek leaves(kasoori methi)- 2 tsp
Lemon- 1
Uncooked Rotis - 8
Directions:
Marinate the lamb with ginger garlic paste, salt, chili powder and lemon juice for 2 hours. Add the spice powders and yogurt to the leg of lamb after 2 hours.
Marinate the lamb in all the spice powders and yogurt for 6 hours, preferably overnight.
Heat the bbq grill and prep it for cooking. Add rose water to the marinated lamb and baste it with a little oil.
Wrap the raan with uncooked rotis use as many rotis you would require to cover up the raan. The rotis will cook with the meat.
Take a clean cotton cloth and wrap the raan along with the rotis in the cloth. Do three rounds of wrapping with the cloth.
Cook over bbq grill for 2 hours. When its cooked you can discard the cloth. The rotis would be a bit burned.
But the rotis would have absorbed the fat from the raan and you can have the roti used for covering with the tender mutton chunks.
Serve with some chilled buttermilk and side salad because this raan is super spicy.
Footnotes:
Wrapping in uncooked roti is an optional technique. You can slow cook this raan in an oven or over bbq coals.
Traditionally this technique buried the meat in a deep pit and covered with mud and coal which is why it is wrapped in a cloth so mud would not go in. This method can cook meat slowly for longer hours.
Other Indian Recipes that you may Like !