Amla Candy (gooseberry Candy)
Gooseberry also called amla, is a fruit in South India which is famous for its health benefits. It is the richest source of Vitamin C (Antioxidants). It improves eye sight, body's resistance against diseases and slows down the aging process and lot more. A simple way by which you can increase the intake of Vitamin C is by including the Indian gooseberry regularly in your diet. It can consumed raw or used as an ingredient in various pickles, juices, raitas and sweets. Today we will learn how to make the gooseberry candy following this easy recipe.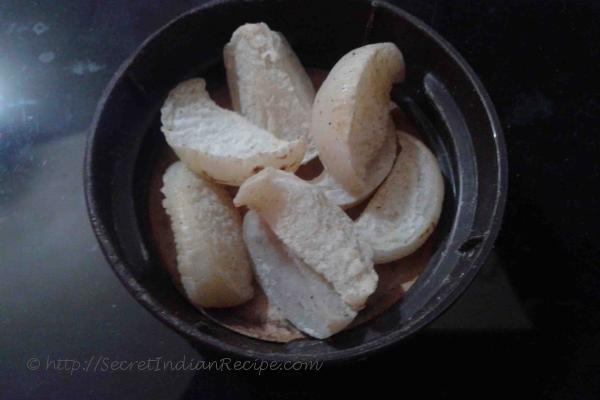 Ingredients:
Amla – 5-6 pieces
Carom seeds (ajwain) – ½ tablespoon
Black salt - ½ tablespoon
Salt as required
Directions:
Wash the amlas and wipe with a paper towel. Cut into small pieces along the mark.
Rub carom seeds, black salt and salt to the segments.
Spread these amla segments in a big thali or tray and leave to dry in sun for 3-4 days.
Amla candy is ready when all the juice is gone.
Store it in an air tight container and enjoy.
Footnotes:
Store in an air-tight container, its self life is 2 years.