Masala Bhat (masale Bhaat)
For a long time I have been looking for a tried and tested recipe for a traditional Maharashtrain rice preparation called Masale Bhat (Spiced Rice) and I finally got it from my aunt. I tried it and it turned out to the best Masale Bhat cooked by me, so far. I share the same with you.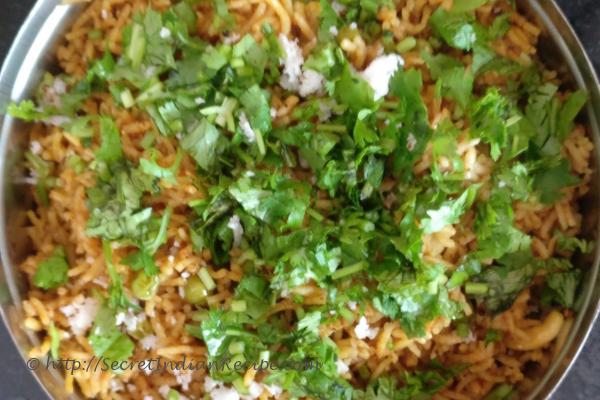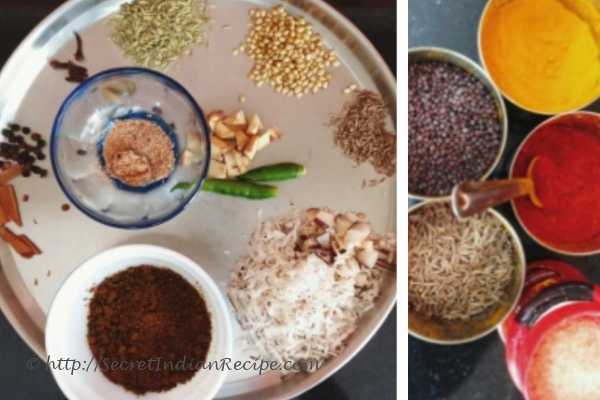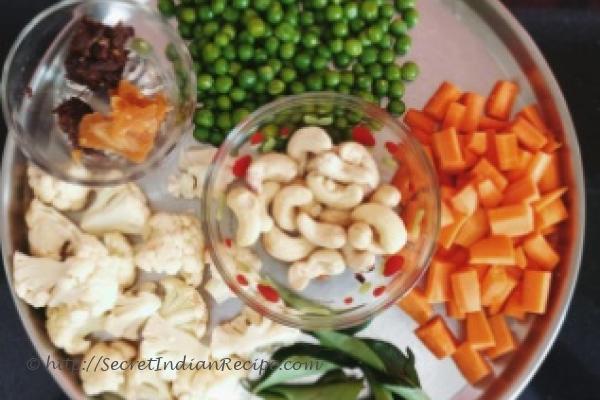 Ingredients:
Basmati Rice 2 cups
Cashew nuts ½ katori (split in half)
Cauliflower florets, Green peas, Carrots cut in small pieces, curry leaves, fresh grated coconut and coriander leaves
Imli - small lemon size and Jaggery- 2 spoons
2 to 3 spoons Goda Masala (readymade)
Cumin seeds, mustard seeds, 1 teaspoon turmeric powder, Red Chilli powder as per requirement, asafoetida
Oil and ghee
Hot water as per requirement
||For Freshly ground Masala – ingredients||
Grated dry coconut ½ Cup
Green chillies 2
Peppercorns 5-6
Cloves 3-4
Nutmeg powder 1 tablespoon
Small piece of cinnamon
Saunf
Cumin seeds 1 tablespoon
Coriander seed 1 tablespoon
1 inch piece of ginger
Directions:
Wash rice thoroughly one hour before cooking and keep
Grind all ingredients for fresh masala together and keep it ready.
Heat any refined oil in thick bottomed pan
Add cumin seeds, mustard seeds, curry leaves and asafoetida
Add freshly ground masala & roast it nicely till it turns light brown on medium flame.
Add turmeric and red chilli powder as required.
Add cashew nuts, green peas, cauliflower, carrot and roast for few minutes till veggies absorb masala.
Add washed rice and mix it well with veggies.
Add hot water in required quantity for veggies and rice to cook properly.
Add goda masala, salt and jaggery-soaked- imli water to boiling rice.
Add 2 to 3 spoons on ghee. This adds softness and flavour to the Rice.
Cover the pan and let it cook on low heat.
Garnish with fresh coriander and grated coconut.