Avil Nanachathu (sweetened Rice Flakes)
This has been my mother's secret recipe to fulfil my hunger when I came from school. Avil nanachathu takes me back to my childhood days. As it does not contain any oil, it is considered as a healthy diet. It needs no cooking at all. So it needs no time to prepare Avil nanachathu.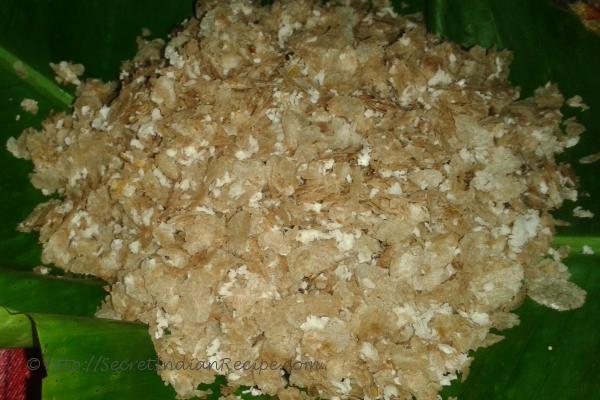 Ingredients:
Rice flakes or avil-1cup
Grated coconut-1/4 cup
Sugar-3 tablespoon
Water-3 tablespoon
Crushed cardamom-2
Directions:
Sprinkle water to the rice flakes.
Then add grated coconut, sugar and crushed cardamom.
Mix it well by kneading it with your hands.
Keep it aside for 10 minutes.
Your snack is ready.
Footnotes:
Jaggery can be used instead of sugar.