Babycorn Lollipop
I always want to cook varieties of food and my children always support me in this because of their desire for fusion food. Hence, this is one of my creation which everyone must try.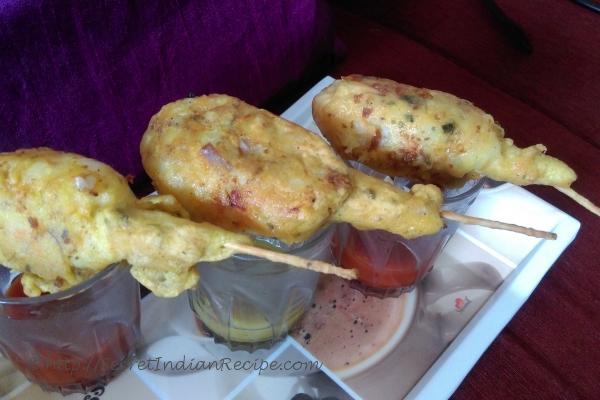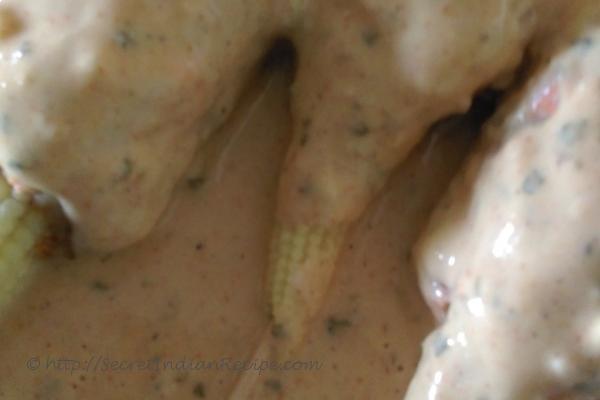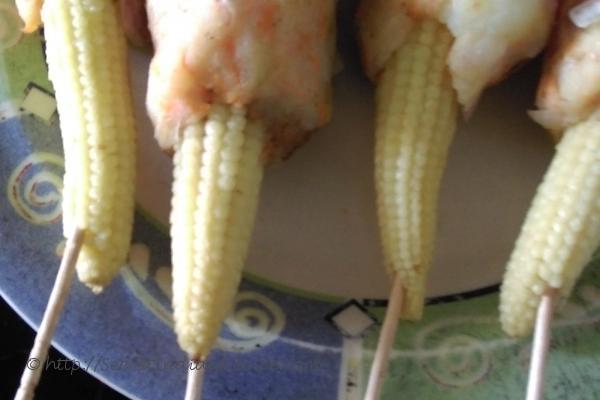 Ingredients:
Babycorn - 4 no's blanched
Boiled potato - 2 nos mashed
Carrot grated - 3 tbs
Cauliflower grated - 2 tbs
Onion chopped - 1 nos chopped
Green chilli - 1 nos chopped
Salt to taste
Mirchi powder- 1 tsp
Oil for frying
Tooth pick -4 nos
For batter-
Besan -2 tbs
Rice flour - 3 tbs
Corn flour -1 tbs
Maida -1 tbs
Oil -1 tbs
Salt to taste
Haldi -1/2 tsp
Onion,garlic,ginger paste - 2 tsp
Kosorimethi- 1 tbs
Water - 1/2 cup
Directions:
Combine all the ingredients without baby corn. Mix properly and keep aside. Divide the mixture equally and shape into balls. Put a ball on top of each baby corn to make lollipop.
For batter - combine all batter ingredients whisk to a smooth batter , add more water if the batter is too thick. Place the batter in a plate and coat the lollipop with same batter .Remove excess batter by tapping it gently against your hands ,
Now heat oil in a pan , fry the lollipop in batches in oil, Make sure it's evenly browned from all the side. Drain on to a kitchen paper towel. Now serve them with tomato sauce or Aam chutney.
Footnotes:
Notes- for your handle easy cooking you can put a tooth pick under the babycorn than fry.