Baked Mushrooms In Mustard Sauce
This is a baked version of the traditional Odia dish "Chhatu Patra Poda". In the traditional method, the mushroom and vegetables (or fish ) are wrapped in pumpkin leaves and left to cook in a pit with charcoal. This recipe is very healthy as it includes Mustard and Spinach. Every ingredient in this recipe provides us with some health benefits. #IndianDietRecipe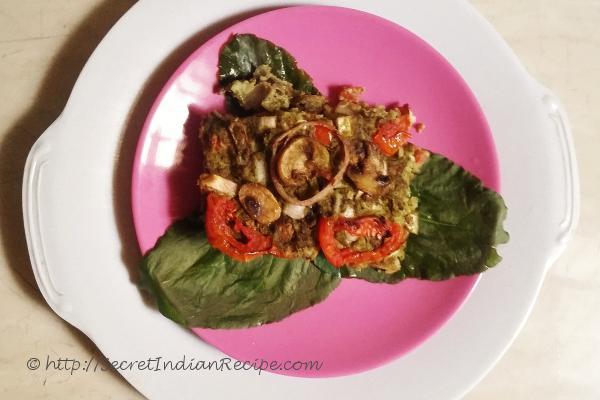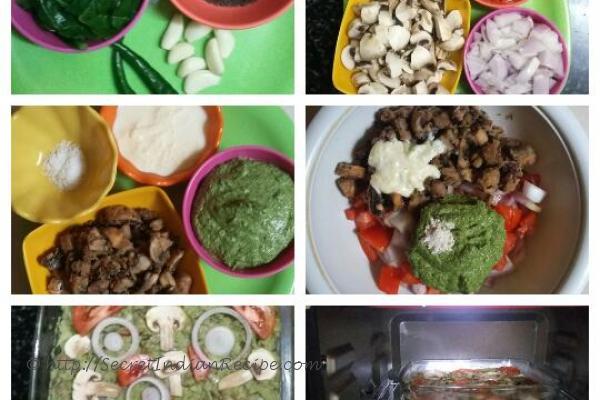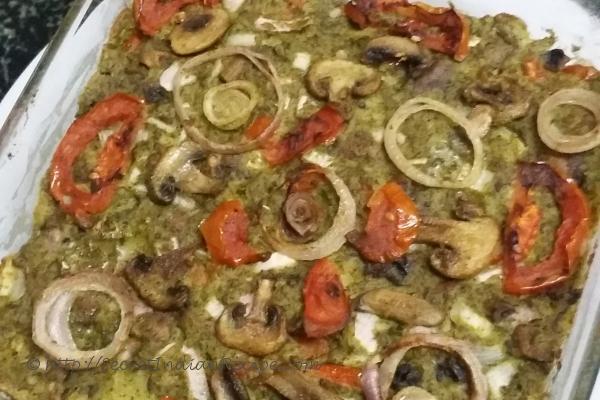 Ingredients:
400 grams of Mushrooms sliced
1 medium sized Onion chopped
1 large Tomato chopped
1 cup fresh Cream
1 cup of Spinach puree
1 tablespoon of Panch Phoran ( Bengali five spices)
2 tablespoons of Mustard, Garlic and Chili paste
1 tablespoon of Mustard oil
2 tablespoon of Wheat flour
Salt o taste
Directions:
Fry mushrooms in mustard oil with the panch phuran and add wheat flour to the mix.
Let this mixture cool down.
Add all the other ingredients to this mix and transfer this mix into a greased baking dish.
Bake at 200°C for 20 minutes.
Garnish with fried slices of tomatoes, onions and mushrooms.
Footnotes:
Panch Phuran is a five spice mix that includes: fennel, fenugreek, cumin, mustard and nigella seeds
This dish can be also made without baking by adding another cup cream to the vegetables and tossing them in a kadhai.