Bengali Begun Bhaja
This is dish is almost akin to a litmus test, confirming if you would like most other Bengali Cuisines or not !
A relatively complex treatment to the simple Eggplant, that generally gets sidelined in form of sabjis or bhartas!
This recipe is the near closest match- based on my extensive taste tests and eating out in streets of Kolkata!and being invited to numerous Bengali Weddings!Did I mention it's a calorie bomb?!
It's served best with a side of Moong Daal, aloo Bhaja, Date-tomato chutney!
Try it and plz feel free to leave comment/ improvement suggestions!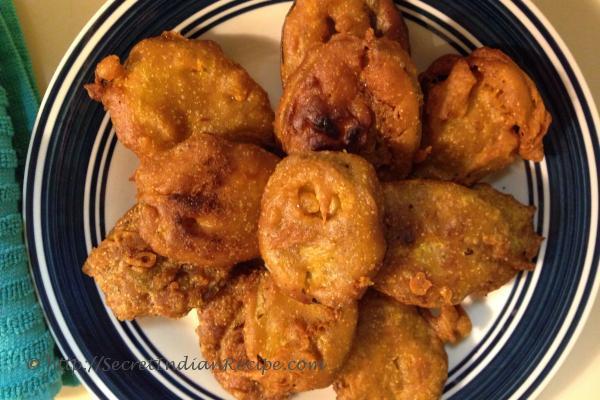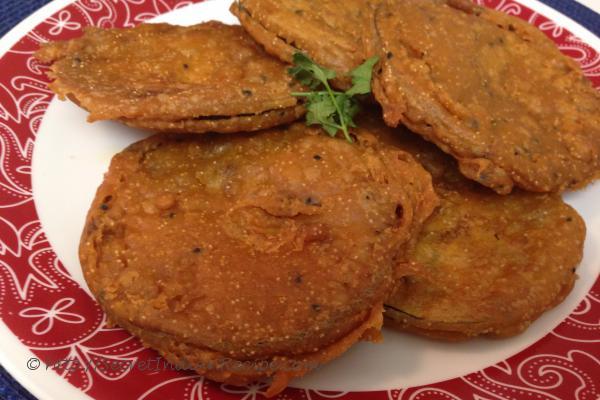 Ingredients:
Eggplant/Baigan/Brinjal- sliced and washed,kept underwater to reduce oxidation
Besan/ chickpea flour-1cup(or enough to make a dipping batter for the slices)
Rice Flour-1/2cup better if you use soaked rice and make a paste out of it
Poppy seeds/postodana/Khas Khas- 4tsp
Turmeric-1/2tsp, red chilli powder-1/2 tsp
Cumin powder-1/4tsp
Pinch of baking soda
Mustard Oil for frying
Salt to taste
Water-enough to make the batter-1/2cup
Directions:
Slice the eggplants in extreme thin slices( as shown)- you can use any variety as available to you- they all taste the same! Keep under water to avoid oxidation
In a bowl, take besan, rice flour, poppy seeds, turmeric powder, red chilli pwdr, cumin pwdr, pinch of Soda, salt and mix well. Add water slowly making it into a custard like consistency- if it's too flowy, it will spread all over in hot oil! Too thick, and it just won't taste right!keep batter aside with some (4-5) eggplant slices soaked in it.
In a pan, heat mustard oil( an inevitable part of any Bengali cooking)!- 2 inches of oil should be enough. Heat it on a med high flame, to a smoking point. Reduce heat and add the batter coated brinjals. Slowly fry on both sides and take out on a kitchen paper towel.
The secret to achieve a non soggy Bhaja is to let the first fried batch cool and then you can re-dip it in the batter and fry once gain! This re-frying ensures a better coating and a crunchy taste to it!
Serve hot with rice, moong daal, aloo Bhaja, chutney even fish curry!
Latest recipe: 1) half round/lengthwise big brinjal, thinly cut 2) 4-6 big teaspoon besan 3) kalonji 1 tsp, turmeric pinch, red chili pwdr half tsp, cumin pwdr 1/4 tsp, salt to taste and water to make lotion consistency paste/batter, also add poppy seeds and fresh ground soaked rice 1tsp each to batter- poppy and rice and 1/2 tsp soda is the key to make it crunchy.. Rest the batter for 10 mins and deep fry! The crunch will be guaranteed! Sprinkle chaat masala on top before serve
Footnotes:
Make sure the frying is done gently till a point of Golden brown color- any more will taste burnt!
Frying can be done in any other oil as well- but obviously the authenticity of the dish will be compromised!and plz don't miss out of any ingredients- all are vital!