Bina Lahsoon- Pyaz Wali Paneer (cottagecheese Curry Without Onion & Garlic)
Bina lahsoon pyaz wali paneer is specially suitable for people who want to avoid onion and garlic in their food. There are some communities like ' The Jains who don't have onion and garlic as these are considered as impious, or there are some occasions like ' Sawan ka mahina' (July till August) or 'Kartik Ka mahina (November) whereas Hindus typically don't have Onion and Garlic as these are considered as non vegetarian. There are some people who don't like the pungent smell of onion and garlic. Hence this Bina lahsoon pyaz wali Paneer has evolved. It is rich in Protein and calcium.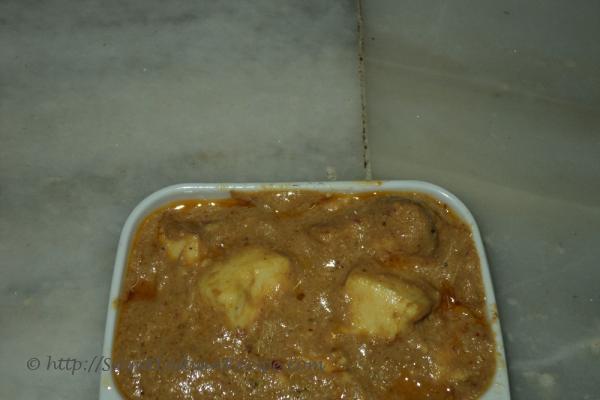 Ingredients:
Paneer (cottage cheese) 150 grams (cut in cubes)
Ginger paste ½ tablespoon
Poppy seeds paste 1 tablespoon
Cashew paste 1 tablesppon
Cumin Powder 1/2 tablespoon
Red Chilli Powder ½ tablespoon
Garam Masala powder ½ tablespoon
Salt ½ tablespoon
Milk ½ cup
Refined oil 3 tablespoon
Saffron ½ tablespoon (immersed in milk)
Directions:
Put oil in the pan or 'Karahi' , sauté the paneer and keep it aside.
In the remaining oil put ginger paste, cumin powder and red chilli powder and fry for two mintues.
Afterwards put the poppy seeds paste and cashew paste and fry for another two mintues.
Now add milk, garam masala powder, salt and cook for five to six mintues on low flame.
Finally add the saffron and cook for 5 more mintues. Bina lahsoon pyaz wali paneer is ready.Serve it with Puri or Pulao.