Cabbage Dumplings ( Elle Kosu Kadubu)
This recipe is very simple and can be prepared quickly.. My grandmother used to make me these as I didn't like to eat cabbages.... The main ingredient is the cabbage as the wrapping it gives a very unique neutral taste to the dish. The spices give it a great aroma. The dish is inspired from the authentic "aavi kadubu" with my twists added... Off course. the filling for this dish can be modified according to your likes but make sure to spice it up. It can be had as a side dish along with a main rice dish and as a snack as well. Its healthy and is a great alternate to fried snacks. (But, those are good too!).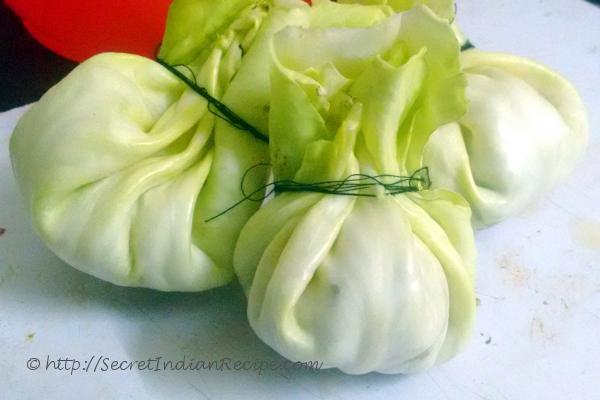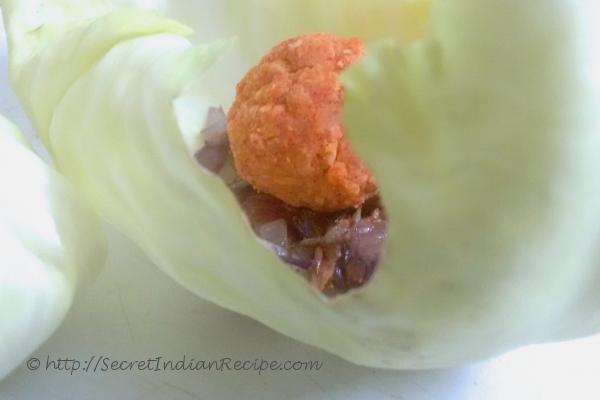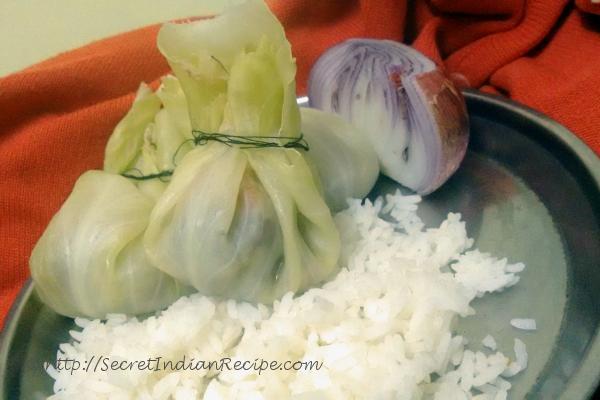 Ingredients:
cabbage - 1 no
potato - 1 no
carrot - 1 no
onion - 2 nos
chat masala/ garam masala- 1-2 teaspoons
ginger garlic paste - for taste
red chilli powder - for taste
salt - for taste.
spices - star anise, cinnamon.
Directions:
1. Wash all the vegetables and dice them into small pieces to make a paste like filling. Use 1 potato and 1 carrot to make a filling which serves 2 people.
2. Peel out the cabbage leaves one by one and make sure to use the bigger and fresher leaves. The fresh leaves can easily be shaped and tied.
3. Boil potato and carrot until they can be mashed. mash the potato and carrot into paste like consistency. Add Garam masala powder (i prefer garam masala over chat masala as they have more heat.) chat masala can also be used. make sure to add 1-2 teaspoons of garam masala, 1 teaspoon of ginger garlic paste, and a pinch of red chilli powder for color.
4. While the potatoes have been cooking. dice the onions and saute them until they become lighter in color. This gives more depth to the filling.
5. Spread the cabbage leaves and fill it with onion and the filling just enough. keep the pockets bite size and gather the edges of the leaves to make it like a pouch and tie it so it wont open while steaming. any kind of thread can be used to tie the cabbage leaves. but, make sure it is clean!
6. Add a glass of water to the base of the cooker. place a strainer like plate or a holed plate - this setup mimics a steamer. after the setup is ready neatly arrange the cabbage pockets on the plate. place bay leaf in between the pockets and add star anise, cinnamon to the water and steam it for 20 minutes.
7. After the cabbage dumplings are cooked. serve them hot along with either mint chutney or red chilli chutney. serve when hot. It can also be served with as salad/ baaji!