Chakka Kinnathappam (steamed Rice Cake With Jackfruit Pulp)
Kinnathappam is a very olden day tea time snack in Kerala. Some might not even know that such a snack exists. I think it is predominant in the Thrissur district in Kerala. I came across them in a bakery in Cochin recently. I remember mom making them for us as kids but I had never tried it myself. Kinnathappam gets its name from the term 'kinnam' which is a usage (used) for shallow steel or copper plates. It is in these plates that kinnathappam is steamed. Unlike common appams like velayappam, vatayappam this appam contains no yeast and hence does not rise when steamed. I love it for its thin appearance and for the fact that it can be made in a jiffy without prior preparations. The jackfruit pulp is just m twist the normal one does not add jackfruit.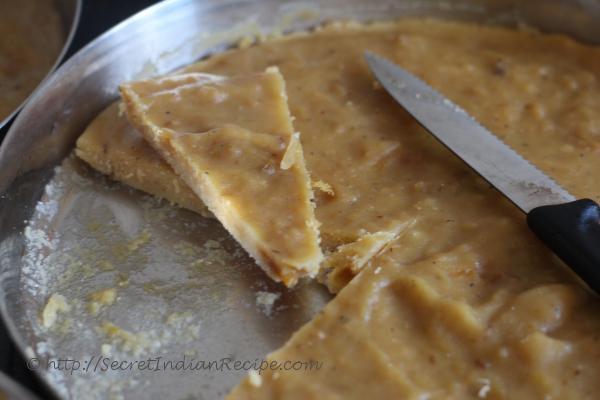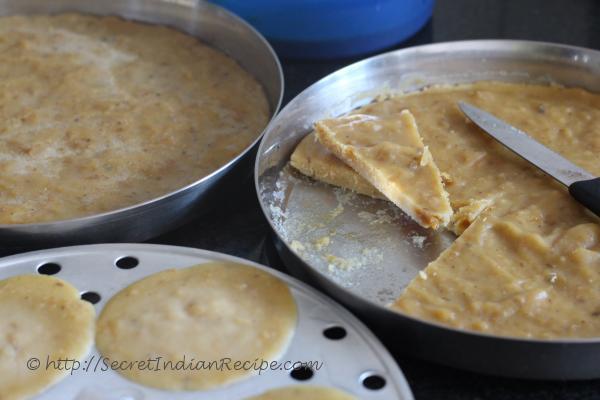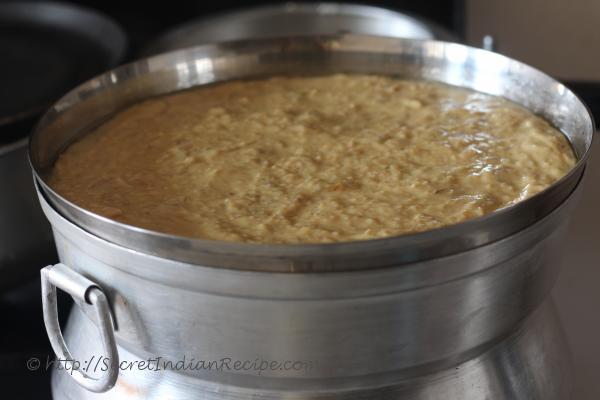 Ingredients:
Rice flour- 2 1/2 cups
Coconut milk- 1 cup
Ripe jackfruit- 2 cups
Jaggery- 1 cup
Water- 1/2 cup
Cardamom powder- 1 tsp
Cumin seeds- 1/2 tsp
Grated Coconut- 1/2 cup
Directions:
Chop the ripe jack fruit and cook it in a vessel with 1/4 cup water. Melt the jaggery with 1/4 cup water in another bowl.
When the jack fruit has cooked sufficiently and this would mean the water content has evaporated and the jack fruit looks mashed, add the melted jaggery and cardamom powder to the jack fruit.
Keep stirring over medium flame till the jack fruit turns into a thick preserve. Add grated coconut finally and set aside.
In another bowl, mix the rice flour and coconut milk. Use a whisk and blend thoroughly. Add crushed cumin seeds and the cooked jack fruit pulp.
Blend again and pour onto a clean steel plate that has been oiled. You can do this in an idli maker or dhokla maker too.
Steam the kinnathappam for 15- 20 minutes over medium flame. When the kinnathappam has cooled down de-mould it and slice into medium pieces.
Serve with tea. You can have it for three to four days if you refrigerate and reheat these appams.