Chakuli Pitha (white Lentil And Rice Pancake)
In our day to day busy lives we often skip a healthy breakfast. So here is a healthy and easy to cook breakfast recipe for you. With its batter welcoming the traditional Oriya food habits, Chakuli Pitha is a very common breakfast recipe in Orissa. Every person belonging to this state must have tasted this recipe at least once in his or her lifetime. I learnt this recipe from my elder sister with whom I am very much attached. With proper knowledge about making of the batter, anyone can prepare this recipe. This is my favorite breakfast dish, as it is easy to make and satisfies one's hunger. You can serve this rice and white lentil pancake with potato curry or chutney in breakfast. It is however different from Dosa in texture and various other aspects. Dosa is a crispy, hard, large and a solid dish eaten along with spicy or sour Sambhar or Chutney. Whereas Chakuli pitha is a non-crunchy, soft, small and thick cake best enjoyed with sweet chutneys.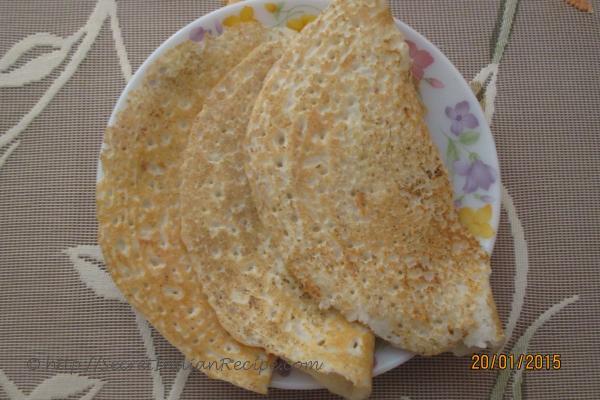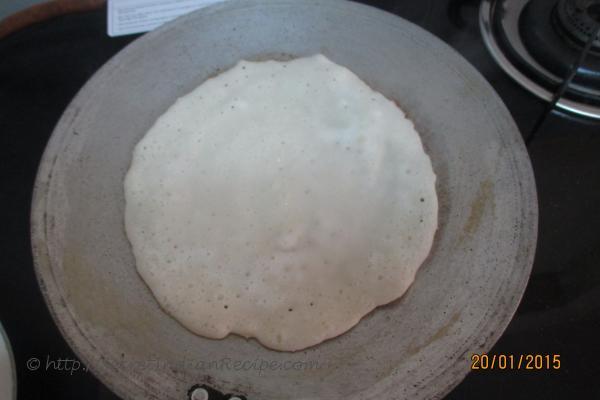 Ingredients:
1 cup white lentil
1 cup rice
2 tablespoon oil
Sufficient amount of water (or 2 cups)
Salt as per taste
Directions:
Soak white lentil and rice in water overnight. Then filter out the extra water and grind it to make a fine paste.
For grinding add one cup of water. This will give the batter a fine texture.
Keep aside the mixture for 4 to 5 hours for fermentation.
Add salt and water to the paste for making the batter a little thin. Make sure the batter doesn't get too watery.
Mix the batter well and place a pan on the stove.
When the pan gets heated, add 1/2 tea spoon oil and spread it all over the pan.
Take a small bowl of batter and spread it all over the pan in circular shape.
Cover with a lid. The stove should be adjusted in a medium flame.
After awhile uncover the lid, check the lower side of the cake.
Once the lower side turns brownish, flip it to other side.
When the pancake (pitha) is cooked well from both the sides, switch off the stove.
Same way prepare all the pithas (pancakes).
Serve hot with potato curry or chutney.
Footnotes:
In winters you can allow the mixture to soak in water for the whole night.
Prepare the batter in such a way that it can spread over the pan easily but does not stay so watery.