Chawal Ke Atta Ki Kachori (green Pea Kachori With Rice Flour)
Green pea Kachori is well known Indian recipe and it is cooked across India with some variations. What is special about this recipe is use of rice flour instead of Maida (Refined flour) or Atta (Wheat flour). You may question what the need of this replacement is, is it just for a change in taste? Not really. The secret of using rice flour is to make it softer. I learnt this recipe from my Mother in law, who had a maternal aunt who used to love eating good food. Due to age she had lost all her teeth but still used to crave for ' Halwa', 'Puri' and 'kachori'. My Mother in law used to make her Kachoris in rice flour which were softer and she could eat them without chewing. So if you have any aged person at home or young kids who have a habit of swallowing food, you can try these Kachori.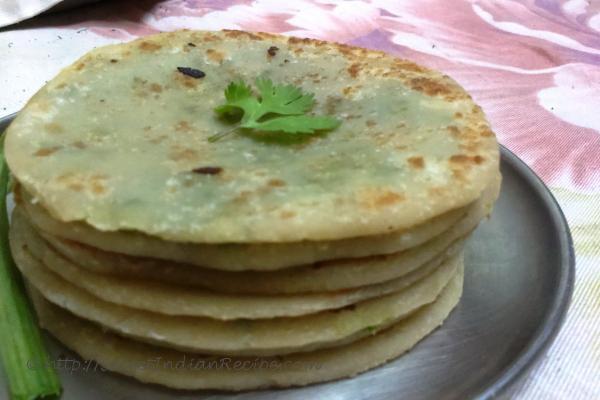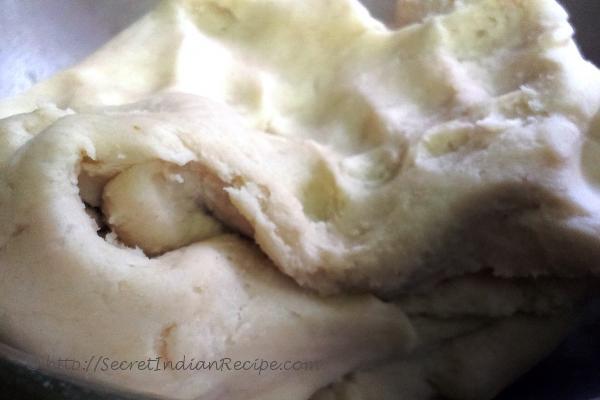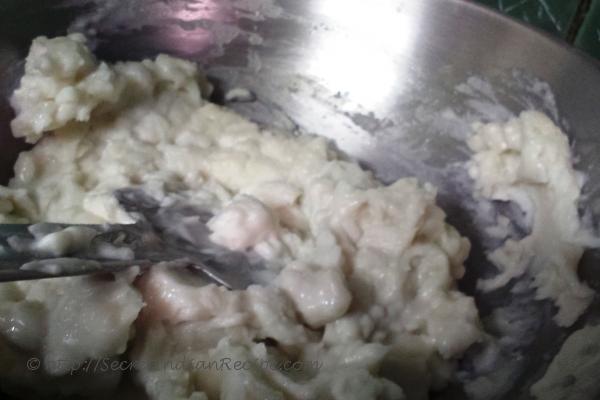 Ingredients:
Chawal ka atta (Rice flour) – 1 cup
Maida (Refined flour) – ½ cup
Green pea – 1 cup
Green coriander leaves – ½ cup chopped)
Green chilies – 2 pieces
Garlic – 4 pods
Hing (Asafoetida) – a pinch
Salt – as per taste
Sugar – ¼ tablespoon
Oil - For frying (Approx ½ cup)
Directions:
Combine rice flour with a little less than a cup of water and mix. Make sure there are no lumps.
Heat 1 tablespoon oil in a pan and pour the rice mixture. Increase the flame and keep stirring. Soon you will see it will reach to a ' Halwa' (dough) like consistency. This will take approximately 1 mintue.
Switch off the gas and pour the rice dough into a large bowl. Add the maida and mix. If required add some water and knead it into a dough. Cover with a muslin cloth and let it rest for 15 mintues.
In the meantime we can make the stuffing. For this grind green pea, coriander leaves, garlic and green chillies together without adding any water.
Heat 2 tablespoon oil in a pan and put the hing and grounded green pea paste. Add salt and sugar to taste and fry on medium heat till the stuffing starts leaving the side of the pan.
Once the dough and the stuffing is prepared, heat oil in a pan on medium flame.
Take small portions from the dough, roll it into ball and fill it with some stuffing. Carefully roll it over rolling spin to form kachori…..This requires a little expertise and if you are afraid of the stuffing being spilled over in oil, simply roast the kachori in a pan by brushing a little oil.
The procedure for frying is the same as you fry other types of Kachori. Just let the both side turn a little brown and you take it out in a plate. Follow it till all the kachoris have been fried.
Serve hot with Butter Paneer.