Cheesy Chilli Chapathi Noodles
Today I am sharing chessy chilli chapathi noodles by using left over chapathi.This recipe is very tasty,spicy & healthier too.Here I have used some leftover vegetables. You can choose vegetables of your choice.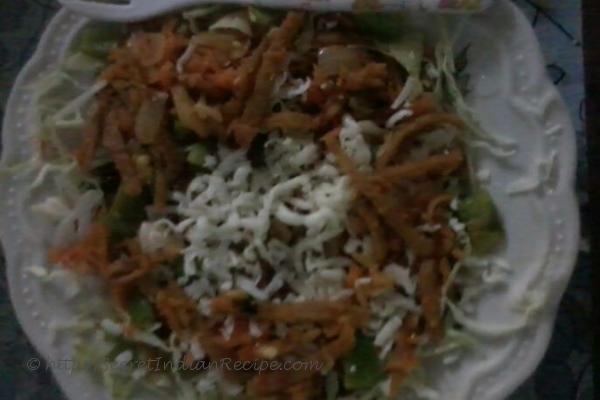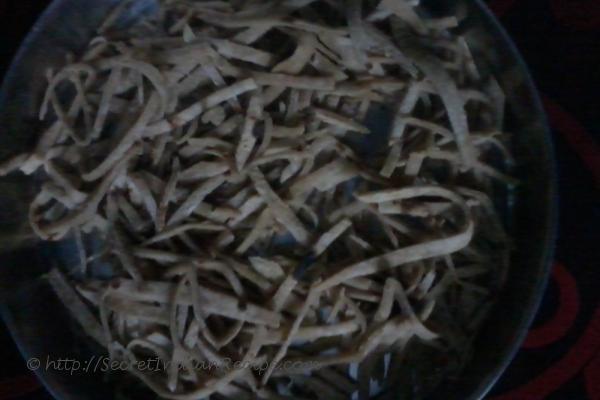 Ingredients:
Chapathis-4
Onion-1 big chopped
Cabbage-1/4 cup
Green peas-2 tbsp
Carrot-3 tbsp
Babycorn-1 or2
Capsicum-2 tbsp
Garlic -5 pods
Green chilly -1
Soysauce-1/4 tsp
Tomato sauce-1 tsp
Tomato puree-2 tbsp
Pepper powder-1 tsp
Chilli powder-1 tsp
Cashew powder-1 tsp(optional)
Sugar-1/2 tsp
Salt-to taste
Chesse-1/2 cup
Oil-1 tbsp
Coriander leaves-as needed
Directions:
First cut all the veggies in length wise. Heat the leftover chapathis and roll them. Cut them in thin strips when they are rolled. keep aside.
Heat the tawa & add oil. Then add finely chopped garlic & green chilly. Saute it.
Add onion & saute well until translucent. Add the veggies and saute them for 2-3 minutes or until they becomes little tender(half cooked).
Then add tomato puree saute for a minute. Add soysauce + tomato sauce + chilli powder. Saute well till raw smell disappear.
Add noodles (chapathi) to it sprinkle salt + sugar & pepper powder.Toss them well.
Add grated chesse and mix it & finally add cashew powder to it. garnish with coriander leaves & serve hot..
Footnotes:
You can serve it for breakfast,snack ,dinner..You can temper it with ghee instead of oil if you want it little rich .You can also add some nuts like groundnuts, badam .
if u give it to ur kids you can avoid chili powder.