Gummadikaya Kura (pumpkin Lentil Curry Andhra Style)
I am new to pumpkin, in the sense it was something used in sambar or erissery- two traditional South Indian curries often made home. I then started experimenting pumpkin in North Indian flavours but I found them too sweet. That's when I got hold of few Andhra recipes from my friend's mother in law. I make friends with anyone who can give me authentic recipes and I have a lot of friends from my mother's generation for this reason. I feel their recipes are going to die very soon if not archived like this. And though this curry is nowhere close to how my neighbor's mother in law prepared, I love it. Every spice powder of theirs was pounded and made at home and maybe so my curry tasted different. Nevertheless, I am happy to have discovered this curry and I can be sure it is here to stay. It is super tangy so if you don't like your curries tangy you may not enjoy this curry.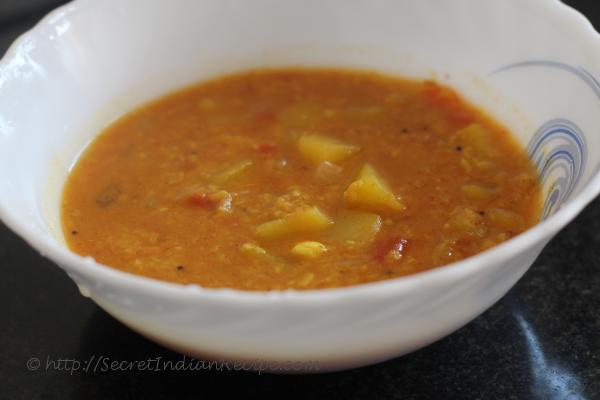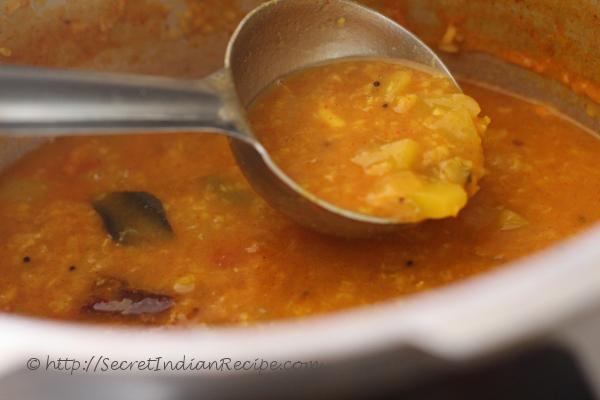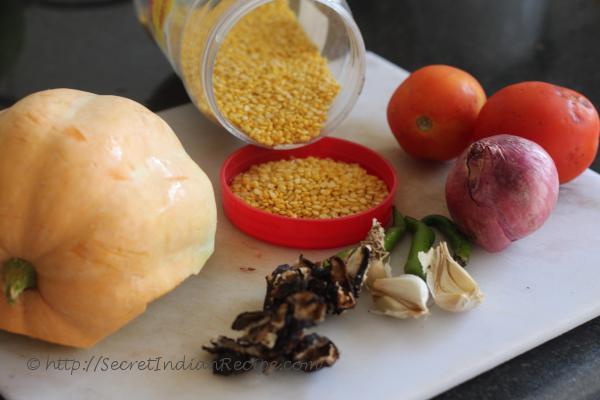 Ingredients:
Pumpkin- 200 g
Onion- 1
Tomatoes- 2
Garlic- 5 cloves
Ginger- 1 inch long piece
Curry leaves- 6-8 leaves
Green chilies- 6
Split green gram- 1 cup
Water- 1 cup
Salt- to taste
Cumin seeds- 1 tsp
Oil- 2 tsp
Tamarind extract- 2 tbsp
Turmeric powder- 1/2 tsp
Chili powder- 1 tsp
Rasam powder- 1/2 tsp
Asafoetida- 1/4 tsp
Chopped coriander leaves- a handful
Directions:
Heat the pressure cooker and add oil followed by the cumin seeds. When the cumin seeds splutter, add the curry leaves, minced garlic and ginger.
Soak the tamarind meanwhile and saute the ginger and garlic till they brown.
Add onions and green chilies and saute till the onions soften. Add the spice powders at this point and saute for 2 minutes.
You can now add the chopped tomatoes with salt. Once the tomatoes wilt, add the washed lentils and peeled and chopped pumpkin.
Add water and pressure cook the curry up to 2 whistles. Once the pressure settles, add the tamarind extract and let the curry simmer.
Garnish with chopped coriander leaves and serve with rice or rotis.