Hari Mirch Ki Sabji (chili Pepper Curry)
My family is so fond of spices and green chilli that they often get these big green chillies also. After making Mirchi Vada, Stuffed Mirchi, I decided to make this and it turned out really very yummy, so appetizing that I ended up making again the very next day. It can be served with both rice and roti.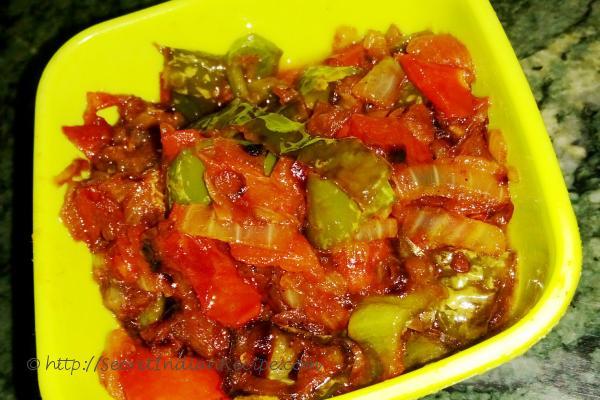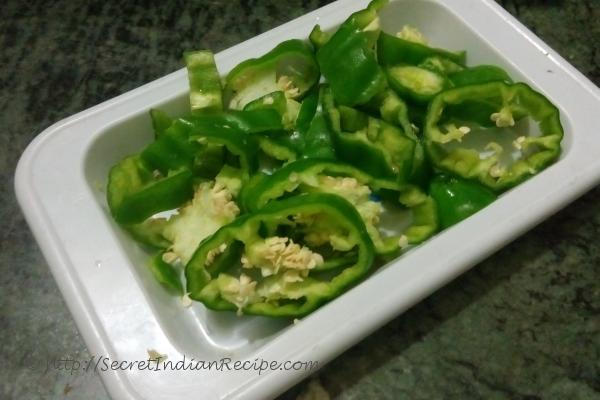 Ingredients:
Big Green chillies – 4
Onion – 1 (chopped)
Tomato – 1 (chopped)
Red chilli powder - 1/4 teaspoon
Coriander powder – 1/2 teaspoon
Turmeric - 1/2 teaspoon
Garam masala - 1/4 teaspoon
Oil – 4 tablespoon
Salt to taste
Finely chopped coriander
Directions:
Firstly, wash the moti mirch in running water. Then wipe them with a kitchen napkin. Now chop them into thin slices.
In a pan or wok, add oil. Then add the chopped mirch. Saute them on a low to medium flame till the they become slightly tender and keep aside.
Now in the same pan, add some oil and add the chopped onions.
Fry the onions till golden brown.
Now add all the dry masala powders except garam masala powder and mix well. Add salt too.
Add the chopped tomatoes and fry for 2-3 minutes.
Now add the sauted hari mirch and give a quick stir.
When the vegetable is cooked, turn off the gas, sprinkle garam masala and chopped coriender leaves.
Close the lid and leave the vegetable for 2-3 minutes, so that the flavours of garam masala can infuse.