Jhinge Baahari (sweet And Savory Ridge Gourd With Coconut)
Our preference for a particular type of food or cuisine is actually guided by our Culture and food habits inculcated during our childhood. This is more stringent in old generation than the new generation. This is the reason why the need to food acculturation is important in case of cross cultural marriages. I have many friends who are married to other casts and they always complain about their in laws and even Husbands food habits. Why can't a Bengali bride married in a Punjabi Family like Sarson ka saag and Makki de Roti and the Punjabi family can appreciate her Fish Curry and rice? The answer is we all are habituated to eat a particular type of food. However, Tasting and liking other cuisine can be acquired. I have also been eating typical North Indian food until few years ago I started blogging my recipes. This new found hobby taught me to cook and appreciate cuisines from different parts of India. This recipe of Jhinge Baahari is one of such recipe, which I learned recently. It is a healthy recipe cooked with Ridge gourd, which is good source of plant fibre. The combination of sweetness of grated raw coconut coupled with pungent taste of Mustard paste and mustard oil, salt and sugar is quite distinctive. ….The secret agent - The small bites of Green chilies, which is added almost at the end of cooking works wonder.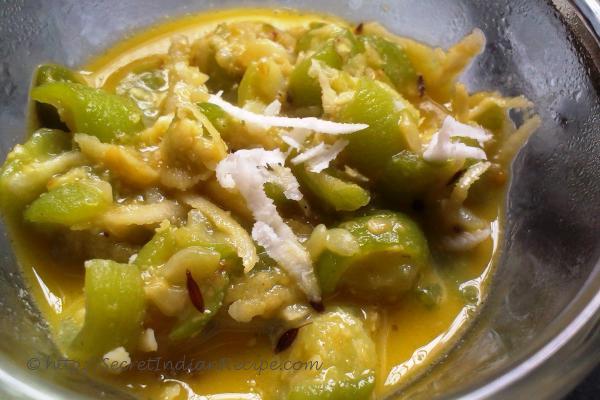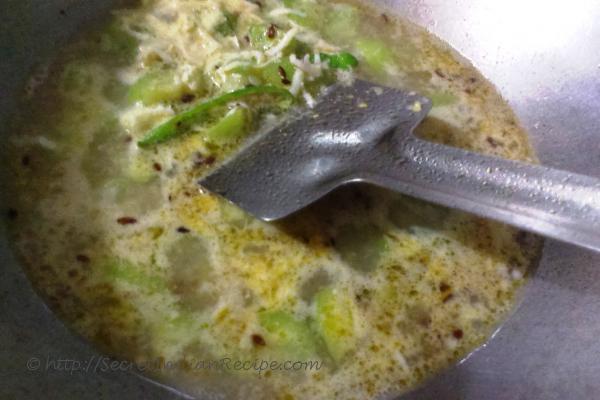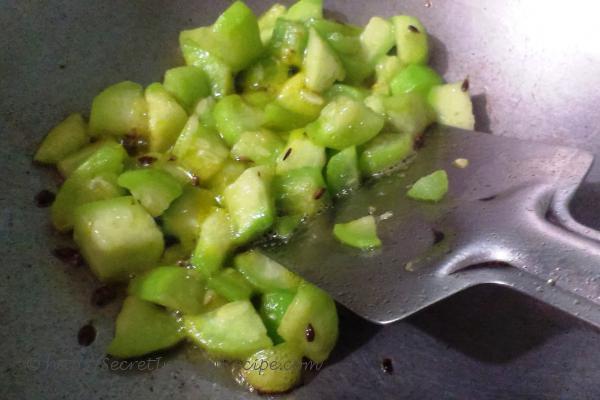 Ingredients:
Jhinge (Ridge Gourd) – 250 grams
Coconut – 100 grams (grated)
Green Chilies – 2-3
Mustard paste – 2 tablespoon
Mustard oil – 4 tablespoon
Cumin seeds – ½ teaspoon
Salt and sugar to taste
Directions:
Peel the Ridge gourd and chop in cubes.
Heat Mustard oil in a pan on low heat. When heated, it will spread its pungent smell and then you can put the cumin seeds. Let it crackle and release its flavor in the oil.
Now put the chopped Ridge gourd and mix. Increase the flame to medium and sauté the Ridge gourd for about 2 mintues.
When it is fried a bit, add 1 of water, Mustard paste, grated Coconut and salt and sugar to taste. Bring the gravy to a boil and then turn the flame low.
Cover the pan with a lid and allow it to cook for 6-7 Mintues. Open the lid and Put the chopped Green chiles and mix. Again cover and cook for another 2 mintues.
After 10 mintues check if the Ridge gourd is cooked well and the consistency of the gravy. The gravy should not be too watery or too dry.
Switch off the flame. Garnish with some grated coconut and green chilies and serve hot with Chappati.