Kathal Chaap (jackfruit Fritters / Vegetarian Chicken)
Well it's summer, so there is abundance of jackfruit. Jackfruit, also known as Vegetarian Chicken. . It's a great substitute for meat lovers, if they want to cut down their calorie intake. These are a good source of dietary fibre, proteins and minerals. There are many exceptional dishes that can be made with Jackfruit. Anyways, here is one, I am going to share, it's a mix of many dry herbs.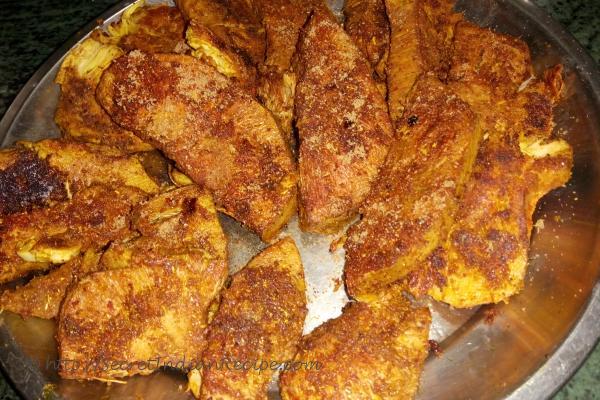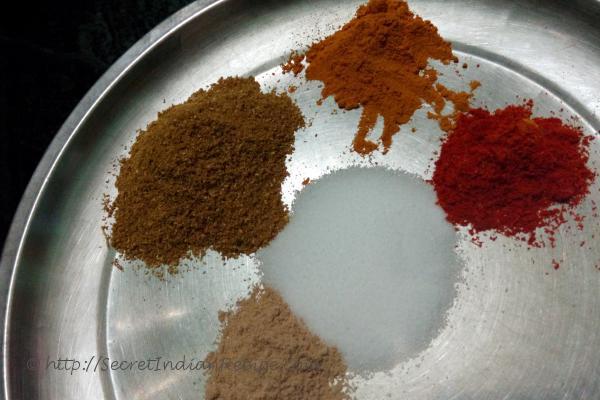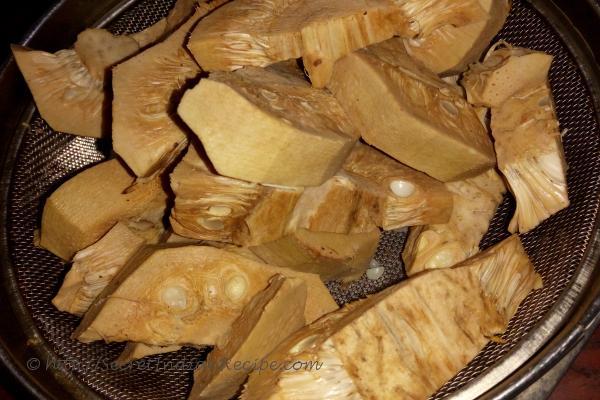 Ingredients:
Jackfruit (Kathal ) - 250 gm
Oil for -frying
Salt to taste
Dried mango powder (amchur) - 1 teaspoon
Turmeric Powder - 1/2 teaspoon
Roasted coriander powder - 2 tablespoon
Red chilli powder - 1/2 teaspoon
Roasted coriander powder - 2 tablespoon
Chat masala
Directions:
Peel off the jack fruit and take the seeds out. Cut it into small pieces, boil it in the water until it gets tender.
Rinse with water. Keep aside.
In a plate, mix all the masalas listed above except chaat masala.
Now take a boiled jack fruit, apply the masala mixture on both the sides of jack fruit
Heat oil in a thick bottomed tawa, place jack fruit on it.
Cover with lid or plate and place something heavy on top to avoid steam to escape. After few minutes flip over and cook on other side in the same way until they get crisp and golden brown.
Sprinkle the chat masala. Serve hot.