Keerai Saadam (red Spinach Rice)
Spinach and rice was a combo I first tasted in Chennai from the tiffin box of my colleague who was a day scholar. I was a hosteller and anything homely was always welcome. I remember her telling me how she made this food of porridge consistency for her son who had started school and how she ended up bringing the same in her tiffin. I saw this bunch of red amaranthus spinach last day at an organic store. I have never seen spinach so fresh in my life and that too small leaves. I decided to try this recipe. Maybe it was the new flavours of tempering or the pink colour it was soon my daughter's favourite and she took it to play school. It is amazing how something you tasted random ends up making your tiffin box some day.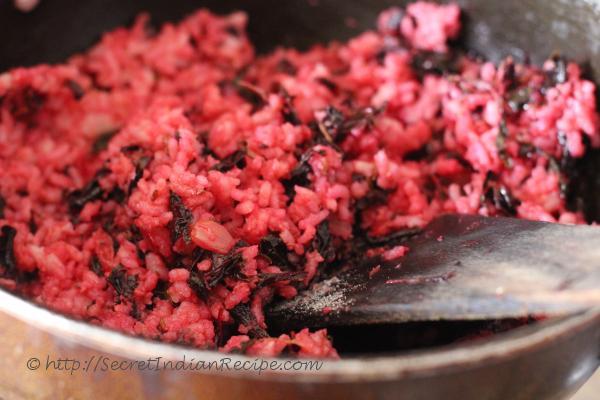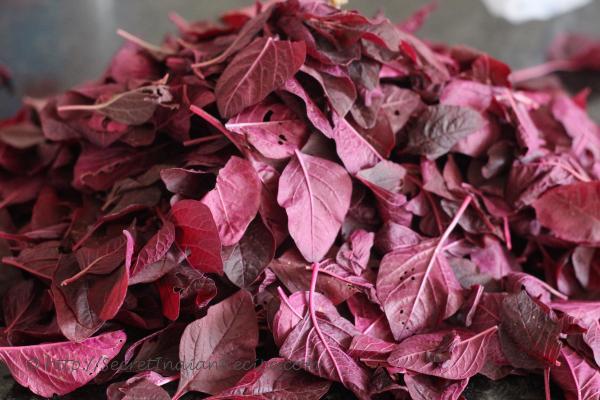 Ingredients:
Red spinach- 3 bunches
Onion- 1
Curry leaves- 5 leaves
Cooked rice- 2 cups
Turmeric powder- 1/2 tsp
Cumin seeds- 1 tsp
Turmeric Powder- 1/2 tsp
Salt- to taste
Oil- 2 tsp
Green chilly-1
Directions:
Use leftover rice or cooked rice that has been cooled. Wash the spinach leaves and chop them up roughly.
Heat oil and add the cumin seeds and curry leaves. After a minute add the chopped onion and green chilly.
When the onions brown, add the turmeric powder and saute for a minute before adding the chopped spinach leaves.
Cook the leaves with a lid on and they will soon wilt, leaving a lot of water. Add the cooked rice and mix the rice with the spinach.
Cook over medium flame till the water content dries up and your rice is ready. It is ok to have a gooey consistency especially if you plan serving this to kids.
Garnish with some grated coconut though this is optional. Serve with papad, curd and pickle.