Kerala Style Puttu (steam Cake)
Putt or Steam cake and kadala (Bengal gram) is the most popular breakfast recipe in the traditional Kerala kitchen. It is considered as a healthy diet as it contains all the nutritional elements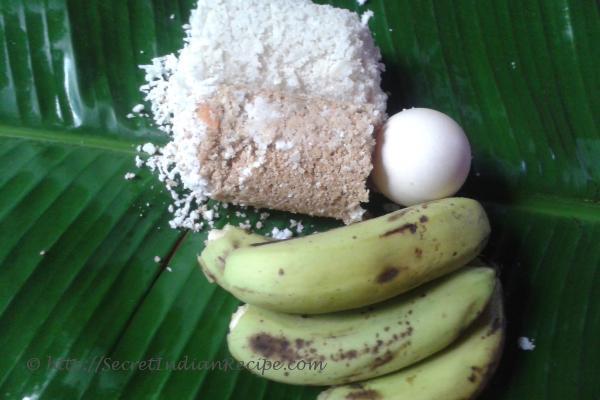 Ingredients:
Wheat flour or Rice flour -500grms
Grated coconut -1/2cup
Salt- as you need
Hot water - to mix
Directions:
Switch on the stove and place a frying pan on the stove.
If you are taking rice flour dry roast it. No need to fry wheat flour.
Mix salt to it.
Sprinkle water and mix the flour
Don't pour too much water as too much water may cause the dough to make small balls
Switch on the stove and place a steam cake maker with 1\2 of water filled in it.
Let the water boil.
Fill the steam cake maker or putt kutti alternatively with grated coconut and the above mixture.
Steam it for 5 min in high flame.
When steam comes out reduce the flame and keep it for another 5 minutes
Serve hot and enjoy.
Footnotes:
Tip: You can use a coconut shell instead of steamcake maker and it tastes best and natural
Putt or steamcake goes best with papppadam, egg, kadala, meat etc.