Khatti Meethi Lauki (sweet And Sour Bottle Gourd)
Today I`m revisiting an old recipe and a personal favourite. The humble bottle gourd has long since been given step motherly treatment as far as a vegetable goes. This sweet and sour rendition of mine has even the pickiest of eaters asking for seconds! I would know as I have a four and a half year old miss who is a gourmet of sorts. A discerning palate she has, this one, and if I don't make something that tickles her taste buds, then it is bye!bye! to the food. So began my experiment with our regular Bottle Gourd recipe. I love the sweet and sour notes in this dish. Amchur, or Dry Mango powder, lends itself well as a souring agent without being too burn-your-tongue acidic. I hope you try this recipe and enjoy it as much as my family does. :)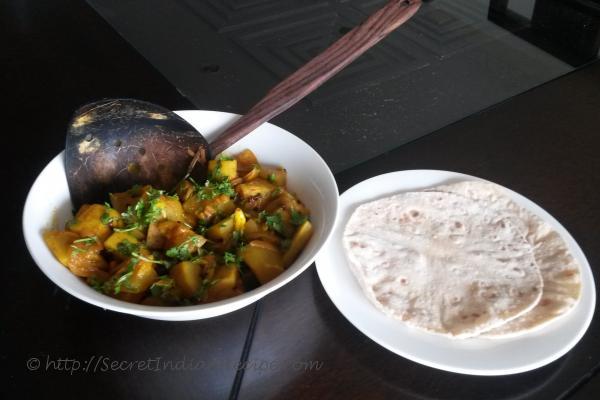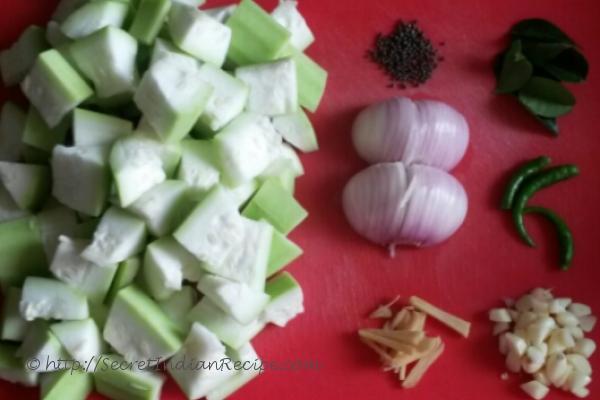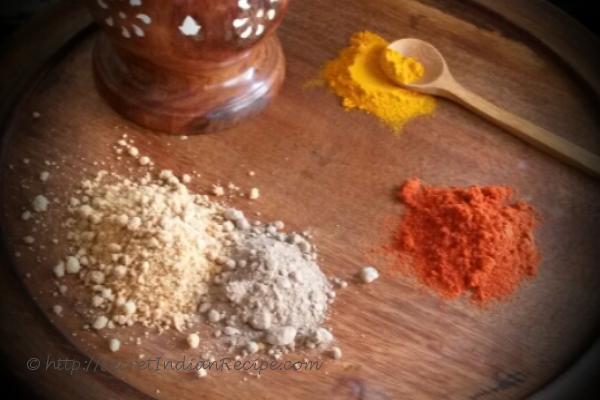 Ingredients:
Ingredients: • 1 Bottle gourd cut into medium sized pieces •
1 large Onion, sliced
5 cloves of Garlic, minced
1 inch of Ginger, julienned
3 small Green Chillies, slit
A few Curry leaves
A tsp of Mustard seeds
1/2 tsp of Turmeric powder (Haldi)
1/2 tsp Chilly powder
1 tsp Dry Mango Powder (amchur)
1 tsp Sugar
Salt to taste
Directions:
Method: Process all the ingredients as stated.
Heat a little oil in a pan, you will need only 2 tbsp full. Once it is hot (this will take a minute on a medium flame) pop the mustard seeds.
Add the curry leaves and fry for a few seconds.
Next the chillies, ginger, garlic and onions go in.
Fry these till the onions are translucent.
Tumble in the Gourd and stir well.
Let it cook on a low flame till the gourd releases its own juices. Add the chilly and turmeric powders and cook till the gourd is soft. At the very end we add the dry mango powder, jaggery and salt.
Taste a little and adjust seasoning. It is meant to be balanced. Not too sweet not to sour. Just right.
Garnish with Coriander leaves and serve hot with rotis. Your Khatti Meethi Lauki is done!