Khoi Bara(popped Rice Fritters )
Most of the people like me are the lovers of pakoras. Especially in the monsoons people like to have pakoras accompanied by a cup of tea.
Today I'm going to share with you the recipe of khoi bara .This is a type of pakora.In my home my Amma (grandmother) makes these pakora. Formerly she was a citizen of Bangladesh. She says that she learnt to make it there.
When I was a child, I was just crazy about this pakora. I still remember how sometimes I and my brother Bishal used to steal them from kitchen.
The dish, its process and also the ingredients are very simple.But the taste is amazing.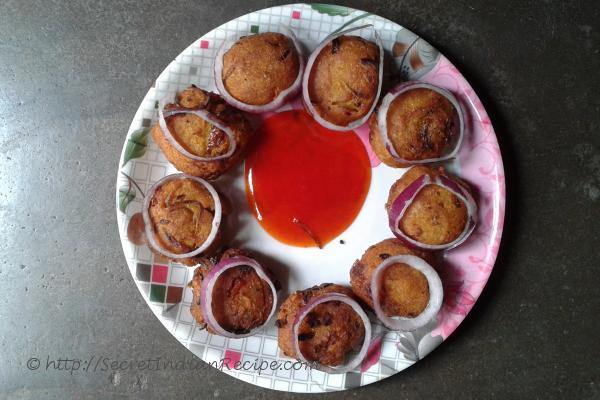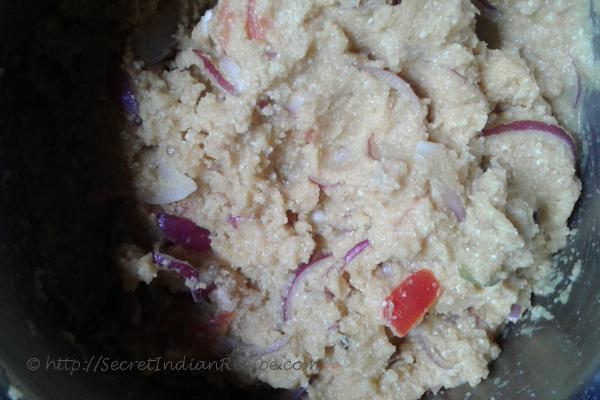 Ingredients:
Powdered popped rice -3 or 4 cups
Onions -1/2 cup
Ginger(chopped ) - 1/2 teaspoon
Green chillies -2teaspoons (chopped )
Egg -1
Tomato -2/3cup
Sugar -1 teaspoon
Warm refined oil -2teaspoons
Oil - for frying
Salt -as per taste
Directions:
Combine powdered popped rice, rice flour, salt ,sugar in a bowl.
Mix onions, tomatoes, green chillies, ginger and warm oil with it.
Add the egg and mix properly.
Add required amount of water and make a thick mixture.
Heat the oil. Make small sized balls from the mixture and fry them like pakoras.
Footnotes:
Serve hot with tea.
If you want you may also use whole popped rice instead of powdered popped rice.