Laal Bhopla Bhaji (red Pumpkin Bhaji)
It is a well known fact that vegetables with a deep colour have more antioxidants. Red pumpkin is one such vegetable. Apart from it's use in the ever famous sambar, where it is enjoyed along with a whole melange of vegetables, red pumpkin does stand alone very well as a vegetable.
It has a sweet flavour, which is set off in this recipe with the addition of both red and green chillies. The urad dal, when fried, gets a nutty taste that complements the red pumpkin very well. It adds a little crunch to every bite too!
In this recipe, if you omit the coconut at the end, water it down with vegetable stock and put in a mixer, you get a wonderful soup! Serve it as a side or a quick dinner. If you want something easy and healthful, this is the recipe for you!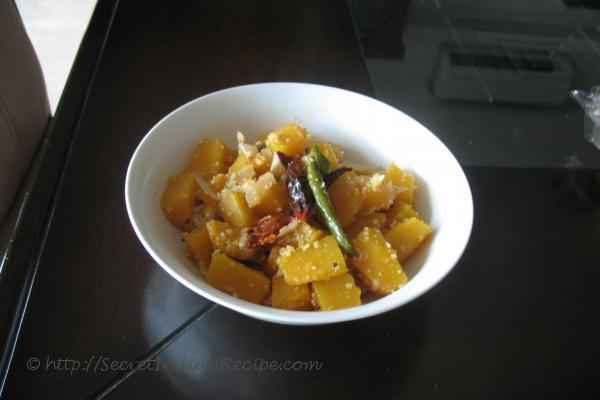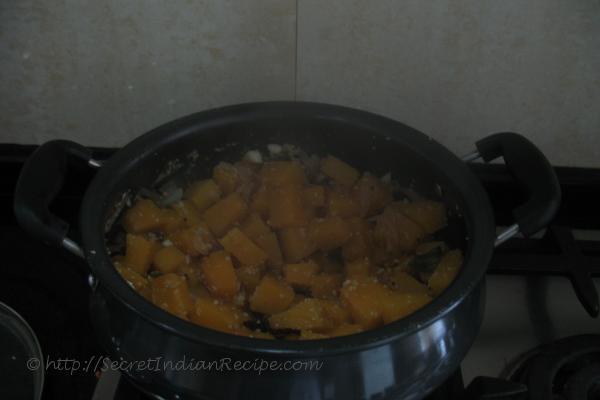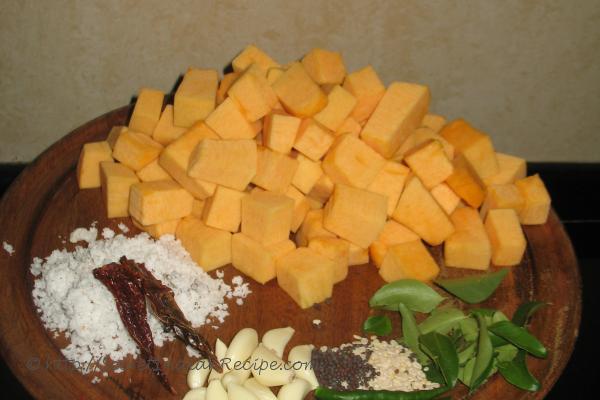 Ingredients:
400 gms Red Pumpkin, Chopped into medium sized cubes
10-12 cloves of Garlic, Sliced
2 Red Chillies
2 Green Chillies, slit
1 small handful Curry Leaves
1/4 cup grated Coconut
1 tsp Urad dal
1 tsp Mustard seeds
Directions:
Heat oil in a pan and sputter the mustard seeds. Add the Urad dal and fry till golden brown.
Add the garlic and saute till fragrant. Do Not over fry or it will turn bitter.
Add the red chillies, green chillies and curry leaves.
Add the pumpkin and a little water. Toss till the pumpkin is coated in the fried masala.
Add the grated coconut and toss once more.
Cover and cook over a low flame, till the pumpkin is cooked through about 15 mins. Serve hot with rotis.
Enjoy!