Makki Halwa Recipe (healthy Corn Halwa)
I simply love the rustic flavours of this Halwa and I can finish the entire bowl myself. Original recipe uses a lot of desi Ghee. Now that we all have turned to become more healthy with our eating habbits, this is a great alternate way of cooking it with less ghee. The taste is not very different and you can enjoy it without worrying of putting on weight.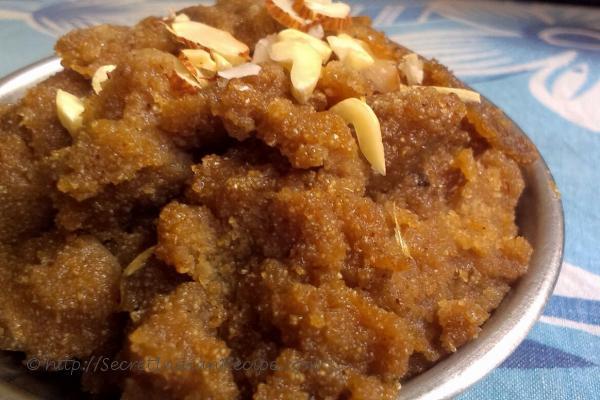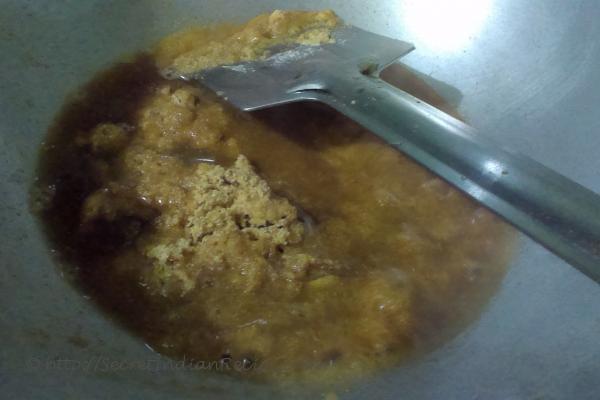 Ingredients:
Maaki ka Atta (Maize flour) - 1 cup
Gur (Jaggery) - 3/4 cup grated
Ghee - 1 tablespoon
Dry fruits - Chopped - 2-3 tablespoon
Cardamom Powder - 2 pinches
Directions:
Put a pan on the gas stove and add the Makkai flour and cardamom powder first. Keep the flame low and dry roast the flour for about 4-5 mintues or till you get the aroma of the roasted flour.
In another pan combine grated jaggery with 1 and 1/2 cup of water and cook it on low flame till the jaggery dissolves completely. Strain the mixture with a strainer to avoid impurities.
Now once the Makkai (yellow corn) flour is roasted, add the Jaggery into it. Keep stirring continiously to avoid lumps.
Add dry fruits and increase the flame. Cook till the required consistency is achieved.
Finally add a tablespoon of Desi Ghee and switch off the Gas.
Serve Hot.