Methi Ani Sungtache Bhaji (prawns And Fenugreek Leaves)
I love the herbaceous taste of Methi leaves. Even plain with potatoes as a vegetable, in a paratha, with mutton in a curry, I just love it. This, I'm certain is one of my Dad's favourites too, my mum would make it for him often. Only she would use the tinier leaves of methi instead. When I make this at home, I don't bother with anything else. Also, if you wish you can squeeze a lime on this in the end. I find it unnecessary, but some people seem to like it. Just some hot rotis on the side do the trick. I do not know if this is kid friendly, my little miss does not like it!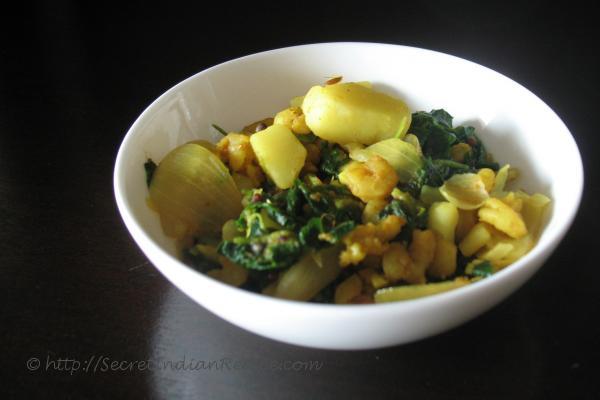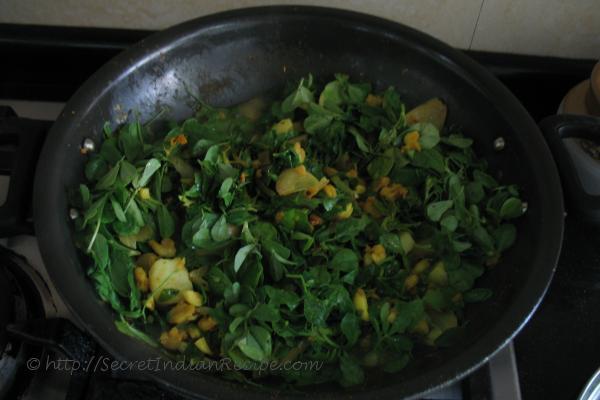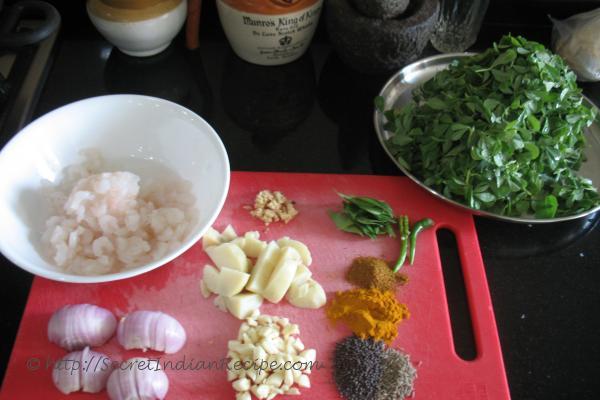 Ingredients:
1 Big bunch Fenugreek leaves, washed and chopped
1 large Onion, sliced
8 cloves of Garlic, finely chopped
1/2 inch Ginger, finely chopped
10-15 Curry Leaves
2 Chillies, sliced
1 tsp Turmeric Powder (Haldi)
1 tsp Cumin-Coriander powder
1 tsp Cumin seeds
1 tsp Mustard seeds
1 boiled Potato
1 cup Prawns, Shelled and deveined
1 tsp Sugar
Salt to taste
A little Oil
Directions:
First heat the oil and sputter the cumin and mustard seeds. Drop the curry leaves in and fry them for a minute.
Add the onions, chillies, ginger and garlic and fry it all together. Add the spice powder and fry for a second.
Quickly add the prawns and fry them for a bit. Add salt to taste and the sugar. Stir well.
Add the methi leaves and potatoes and mix everything together.
The prawns lose water while they cook, so leave it to cook without the lid for one minute.
Enjoy!