Paddu (fried Rice And Lentil Dumplings)
Paddu is a breakfast item or a quick fix snack in Karnataka made with the idli/dosa batter using a paniyaram/paddu pan. It is called paniyaram in Tamil Nadu. As for the state of Kerala they use this pan to make unniyappam a sweet dish similar to the sweet paniyaram prepared in Tamil Nadu. But for various other reasons I find this pan a life saver. For those who don't have this pan I am trying to sell the idea of why you should have one. Any leftover batters can be tweaked with some spices and veggies and fried in this pan. We now have eateries serving versions of paddu with cheese, schezwan spices and even non-veg ingredients. This little pan is like a waffle maker to Indians and there are so many stuff that you can try in this pan.I hope this recipe motivates some of you. because if you have no time to do the batter all you need to do is buy some ready made dosa batter and add the tempering and you can fry these in the pan. So go ahead get a pan.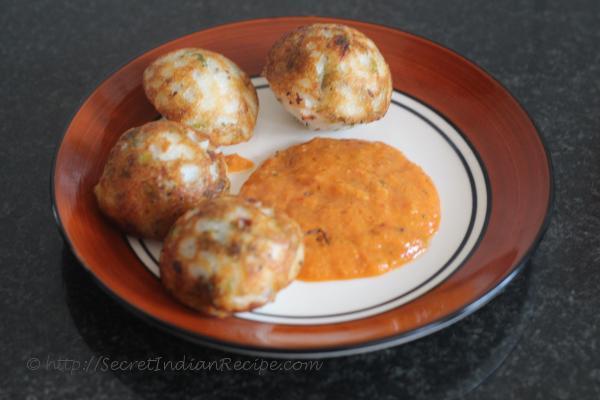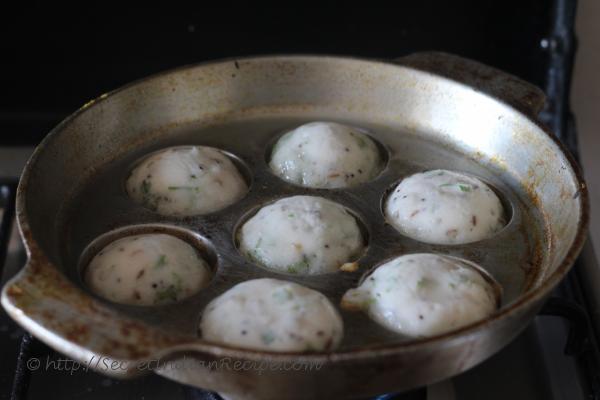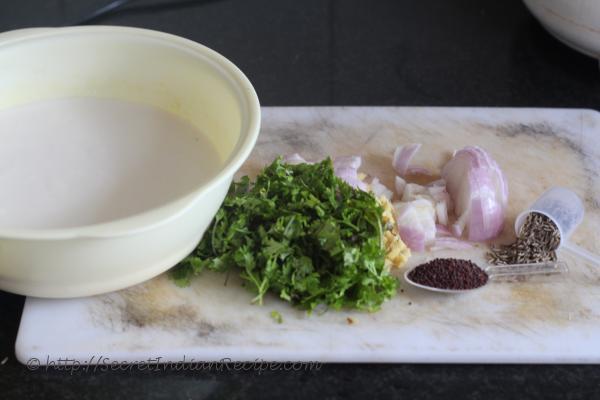 Ingredients:
Split black lentils/urad dal- 1/2 cup
Raw rice- 1 cup
Onion- 2
Ginger- 1 inch piece
Green Chilies- 2
Curry leaves- 10
Coriander leaves- 1/4 cup
Salt- to taste
Mustard seeds- 2 tsp
Oil- for frying and 1 tsp for tempering
Cumin seeds- 1 pinch
Directions:
Soak the rice and lentils separately in 1 cup water for 4-5 hours. Grind them using minimal water (like 1/4 cup) and let them ferment overnight.
Prepare the tempering by heating oil in a pan and adding the mustard seeds. When the seeds splutter, add the cumin seeds, curry leaves and remaining ingredients except coriander leaves.
Saute till the onions and ginger browns. Let the tempering cool down and then add it to the fermented batter.
Heat oil in the depressions of the paddu pan. Add very little oil don't fill up the depressions.
Add chopped coriander leaves and salt to the batter and pour a tablespoon of batter into each depression of the paddu pan.
Cover the pan with a lid and led the bottom of the paddu get crisp and top get cooked by steam over medium flame.
Take the paddus out when the bottom browns at this point they will come out if you poke with a skewer or fork otherwise they won't.
Serve with chutney or sambar.
Footnotes:
You can cook paddu on both sides too for a crisp texture but it needs more oil so I find this version healthy.