Paneer Ki Tikki (cottage Cheese Snack)
The likings of my son and hubby are very very similar, so that makes it easy for me to make recipes both like. This recipe of paneer tikkia was handed over to me by my mother in law. She would make these for my husband quite often.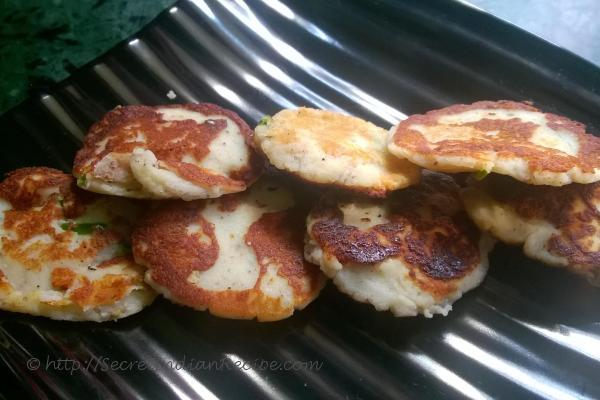 Ingredients:
Paneer (Cottage cheese) - 150 grams
Salt to taste
All purpose flour - 1 tablespoon
Green chilies - 1 or 1/2 as per taste
Black pepper powder - a pinch
Green coriander /Cilantro leaves - 1 tablespoon finely chopped
Oil - 1/2 tablespoon
Directions:
Crumble the paneer in a bowl. Add salt & all purpose flour and mash the paneer throughly. This will make it soft. If you are using frozen paneer then thaw it in hot water before crumblig it.
Once the Paneer turns into a soft dough, add black pepper powder, chopped green chilies and cilantro leaves and mix again.
Now divide the Paneer dough into small rounded balls of eqaul size. Then press them between your palms to shape like tikkias.
Heat oil in a pan over very low flame. Arrange the tikkias over the pan and slow cook them till one side becomes little brown. Flip each of them carefully and let the other side brown also.
Serve hot.