Patoli Or Patole (rice Steamed Cake Wrapped In Turmeric Leaves)
On the fifth day of Shravan people worship the "Nag". The day is known as "Nag Panchami".
Nag Panchami is one of the most important festivals in India. According to Garuda Purana offering prayers to Nag on this day is auspicious and will usher good tidings in one's life.
This is the traditional recipe of Kokan. Sweet like this made with great pride.
In Kokan region we make Patoli for the various occasions such as Shravan, Nag Panchmi, Hartalika, Ganesh Chaturthi for Naivedyam.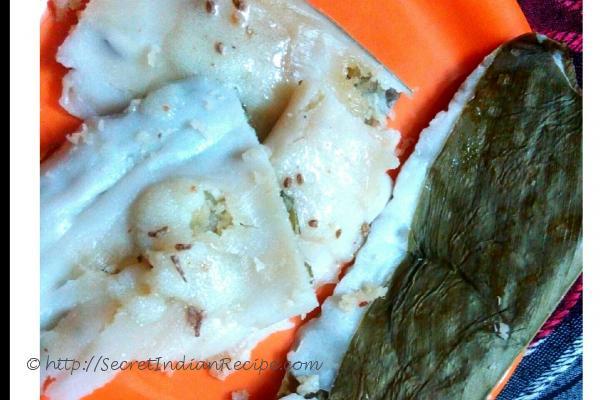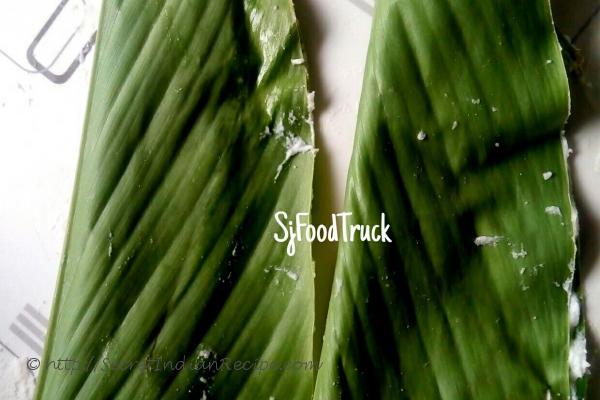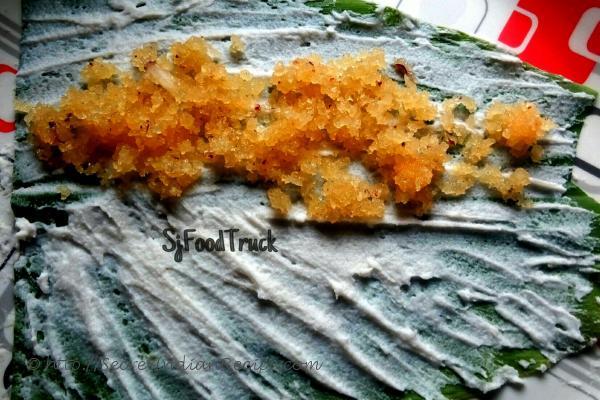 Ingredients:
For the covering:
10-12 turmeric leaves
2 cups rice flour
Salt to taste
Water as required
Oil to grease the leaves
For the filling :
2 cup fresh coconut, grated
1.5 cup jaggery; grated
1 tsp cardamom, powdered
Directions:
For the filling: In a thick bottom Kadhai or Pan mix together grated coconut, jaggery on a low flame. Keep stirring for 3-4minutes or till jaggery is well incorporated in the coconut. Ensure you don't over-cook the mixture. Add cardamom in the end, give it a quick stir, take it off the heat and let it cool completely.
Wash, pat dry and remove stems of turmeric leaves. Keep them aside.
Add a pinch of salt to the rice flour and add water just enough to make a thick paste; the paste should not be runny.
Take a turmeric leaf. If it is too big then divide it into two along the width. Dot the leaf with oil. Then spread the rice flour batter on the leaf with hands as thinly as possible without leaving any gap. Then spoon the coconut jaggery filling on one half of the leaf and gently fold the other half of the leaf over this.
Prepare the steamer on the side. I used idli steamer
Line the steel chalani or pan in which you are to steam.
Place the prepared leaf into the chalani and steam it for 15 minutes. Repeat the same with the rest of patolis.
Allow to cool, unfold the leaf and top it with a tsp of ghee and serve.
Footnotes:
Turmeric leaves are must for this dish